Menopause skincare - What you need to know to care about your skin
Menopause is a period of immense change not only for your body but for your skin too. While menopause is a normal part of ageing, it can be a challenging experience for many women. During menopause, skin can become dryer, more sensitive and thinner. The repair can take longer because cells are multiplying slower.
Menopause is a process a woman goes through that marks the end of her reproductive years. During this time, the levels of the hormones estrogen and progesterone decline, leading to a range of physical and emotional changes. These changes can affect various parts of the body, including the skin, bones, heart, and brain.
What happens to the skin during menopause?
During menopause, there are several changes that can occur in the skin due to the decline in estrogen levels. At Everything Skin Clinic we treat some of the most common skin changes that women may experience during this time include:
FREQUENTLY ASKED QUESTIONS
Please fill in this form and one of our team will give you a call back to arrange a consultation with one of our expert dermatologists.
"*" indicates required fields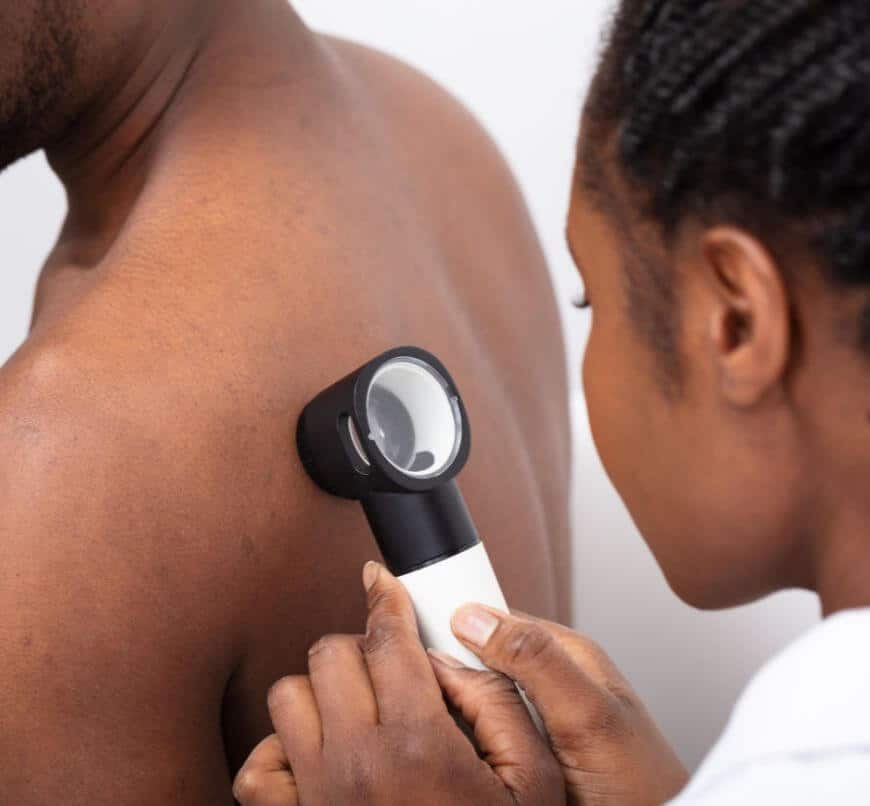 WHY HAVE A MENOPAUSAL SKINCARE CONSULTATION AT Everything Skin CLINIC?
At Everything Skin Clinic™, we have a team of highly trained Consultant dermatologists, who have completed specialist training in Dermatology and are on the specialist register of the General Medical Council. All our consultants hold substantive contracts with the best Dermatology centres in leading NHS hospitals. Therefore, you can be certain of the highest quality private allergy testing Manchester

We offer a range of treatments and can offer one, or a combination of treatments to achieve the best results. Unlike many other clinics, we can offer diagnosis and treatment all under one roof by expert consultant dermatologist, so you know you'll be in safe hands.
latest INSIGHTS AND ADVICE