CONDITIONS WE TREAT WITH MOHS SURGERY
Mohs surgery, also referred to as Mohs micrographic surgery (MMS), is a special skin cancer removal technique. Mohs micrographic surgery is considered the most effective technique for treating the two most common types of cancers, basal cell carcinomas (BCCs) and squamous cell carcinomas (SCCs) with BCC's being the most common skin cancers treated by this technique.
Mohs micrographic surgery has increased in popularity due to its high cure rates (99%), low recurrence rates and also offers the best cosmetic results of any skin cancer treatment.
HOW IS MOHS SURGERY DONE?
Mohs skin cancer surgery is usually performed as a day case procedure in the clinic, which means there is no need to stay in the hospital overnight. A Mohs micrographic surgery unit will have an on-site surgical suite/s and a laboratory for microscopic examination of tissue. Surgery is completed the same day, depending on the extent of the tumour and complexity of reconstruction necessary.
We use local anaesthetic around the target area, which means you will be awake during the entire procedure. The use of local anaesthetic versus general anaesthetic provides numerous benefits, including preventing a lengthy recovery and possible side effects from the general anaesthetic. You are completely numb in the area of the surgery, though, so the procedure is painless after the initial injections have been administered.
Your skin is numbed using a local anaesthetic injection. We then remove visible cancer and the specimen examined under a microscope to see if there is anything left. This takes around 45-60 minutes. We will ask you to sit in the recovery area while you are waiting.
Then we draw a diagram (a "Mohs map") of the removed specimen. The microscope check will show if the cancer has been completely removed. If there is any cancer remaining, it is carefully marked on the Mohs map and tells the surgeon precisely where he/she needs to go back to take further specimens.
If we need more specimens, we will bring you back into the theatre and take these and then once more check under the microscope. We repeat this cycle until all of the cancer has been fully removed.
You will have a dressing over your wound that will stay in place for 2 – 7 days depending on the repair and may be quite large and bulky. Most patients return to the Dermatology Department to have their sutures removed one week later. In most cases, you will feel quite well after 48 hours though may not wish to return to work for 1 week once we remove the sutures. We perform the operation under local anaesthetic, as a result, you may feel quite tired afterwards and you should plan a more restful 2 days or so after surgery.
If you smoke you should avoid smoking for at least 3-4 days before and after surgery as smoking slows down the wound healing process. Similarly, try and avoid alcohol for 3 – 4 days before and after surgery as this can make your wound bleed more.
WHAT ARE THE BENEFITS OF MOHS SURGERY?
This type of surgery is different from other forms of surgery in that it allows the immediate and complete microscope examination of the specimen. It is not possible for a surgeon to see the roots of a skin cancer under the skin surface without a microscope. Mohs surgery gives the best chance of cure for non-melanoma skin cancers compared to all other treatments- even if the skin cancer has grown back following previous treatment. Mohs surgery is also very valuable for preserving normal skin around important sites such as the nose, lips, eyes or ears and keeping the wound as small as possible.
No treatment for skin cancer is 100% effective. Skin cancers can grow back after any type of treatment, but the risk is much lower following Mohs surgery.
Mohs surgery offers the best cure rate for basal cell cancer compared with all other treatments. The risk of a BCC returning after Mohs surgery is around 1-2% (1 or 2 in 100 patients) for a basal cell carcinoma that has never received treatment before. Around 6-8% (6 to 8 in 100 patients) for basal cell carcinomas that have grown back after treatment for example with standard surgery or radiotherapy.
FREQUENTLY ASKED QUESTIONS
Please fill in this form and one of our team will give you a call back to arrange a consultation with one of our expert dermatologists.
"*" indicates required fields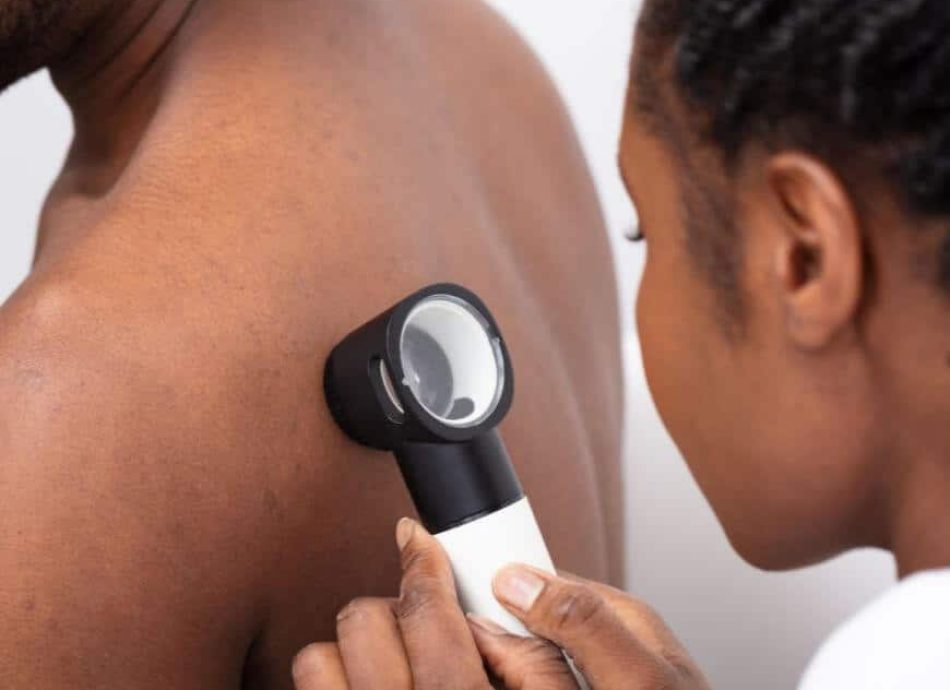 WHY CHOOSE US FOR MOHS SURGERY IN MANCHESTER?
At Everything Skin Clinic™, we have a team of highly trained Consultant dermatologists, who have completed specialist training in Dermatology and are on the specialist register of the General Medical Council. All our consultants hold substantive contracts with the best Dermatology centres in leading NHS hospitals. Therefore, you can be certain of the highest quality private care.
We offer a range of treatments and can offer one, or a combination of treatments to achieve the best results. Unlike many other clinics, we can offer diagnosis and treatment all under one roof by expert consultant dermatologist, so you know you'll be in safe hands.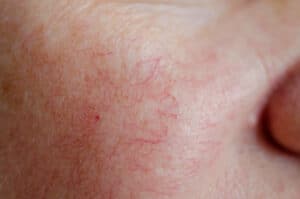 Spider Vein Treatment at Everything Skin Clinic Are you tired of constantly having to cover up your spider veins, or thread veins on the face with heavy make-up, or those on the legs with thick tights or trousers? Spider veins are the nickname that is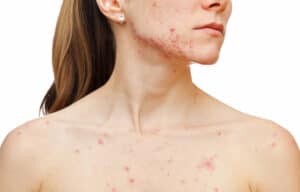 Why am I getting spots during isolation? Due to the Covid-19 pandemic, we have all experienced lockdown this year. We're wearing less make-up, getting more rest, we're even getting an hour of fresh air and exercise every day and if there's one thing we all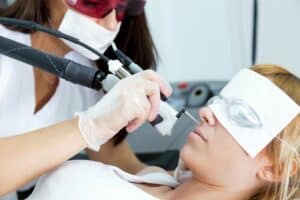 Benefits of Laser Hair Removal for the face Despite it being a common complaint, many women suffering with unwanted facial hair are still unsure of what they can do. Waxing and electrolysis can be painful, with results not always as precise or long lasting as