PSORIASIS Treatments Include:
psoriasis specialist IN CHEADLE, MANCHESTER
Psoriasis is a common, chronic skin condition in which the skin goes red, scaly and itchy. The condition can develop at any age but typically occurs in adults under the age of 35. It can appear anywhere on the body, but is most commonly found on the elbows, knees, lower back and scalp. The severity of the condition varies, and can be painful when the rash flares up.
Although there is no relation between psoriasis and diet, the exact cause of psoriasis is not known. Psoriasis can affect the skin, nails and joints and severe psoriasis is now known to be linked to heart disease.
Alternative names: Chronic plaque, guttate, nummular/discoid, palmoplantar pustular, pustular, annular pustular, generalized pustular] – psoriasis, seborrhoeic dermatitis, sebopsoriasis.
Psoriasis tends to be intermittent in nature and is characterised by remission and 'flare ups'. Psoriasis appears when the body replaces skin cells more quickly than usual, so the cells that appear on the surface of the skin are not fully mature. This is likely due to a problem with the immune system, but the exact causes of psoriasis remain unknown. Psoriasis can run in families and be brought on by illnesses, stresses or even some medications. Although there is no cure, the condition can be well controlled with medication.
WHAT ARE THE SYMPTOMS/TYPES OF PSORIASIS?
The severity of psoriasis varies a great deal from person to person, with some people experiencing it as a minor irritation, whilst for other people it can have a major impact on their quality of life. Severe psoriasis can cause low self-esteem, as well as the discomfort and pain that can occur with flare-ups of the rash. There are several clinical patterns of psoriasis (see pictures):
Chronic Plaque – The most common variant, it tends to occur on the extensor aspects of the elbows and knees and in the scalp. Skin changes include pink or red inflamed, thickened plaques with copious white scale (see image).
Sebopsoriasis – Similar to scalp psoriasis but can occur on the face, chest, armpits and groin.
Flexural – Raw, red areas in the groin, armpits or under the breasts.
Guttate – Multiple small spots of psoriasis that erupt on the trunk following a sore throat or illness (see image).
Erythrodermic – Extensive disease covering more than 90% of the body surface area.
Palmoplantar pustular – Pus-filled inflamed spots and the palms and soles.
Pustular – The most severe form of psoriasis, skin lesions are red, tender and filled with pus spots.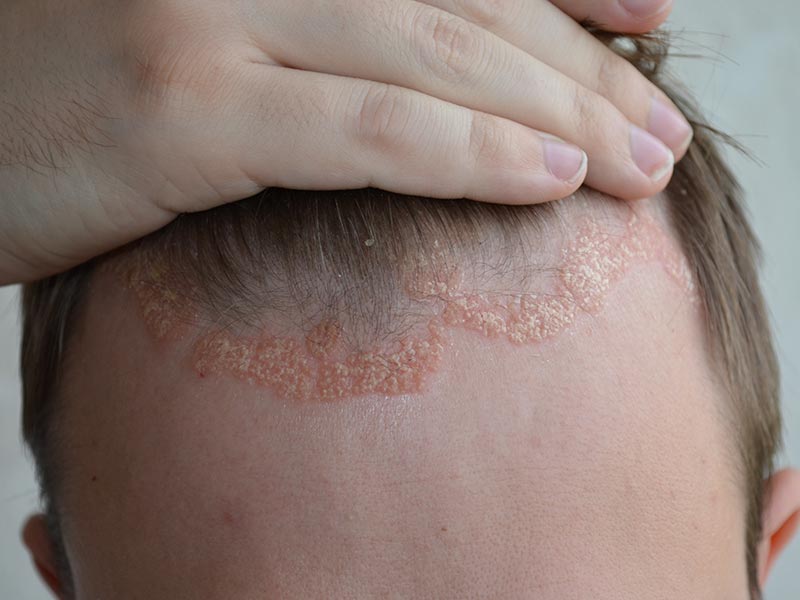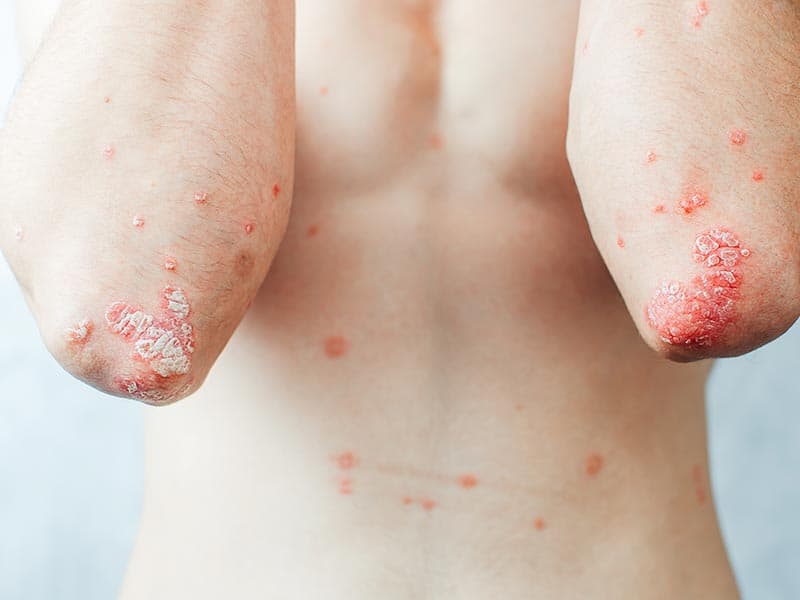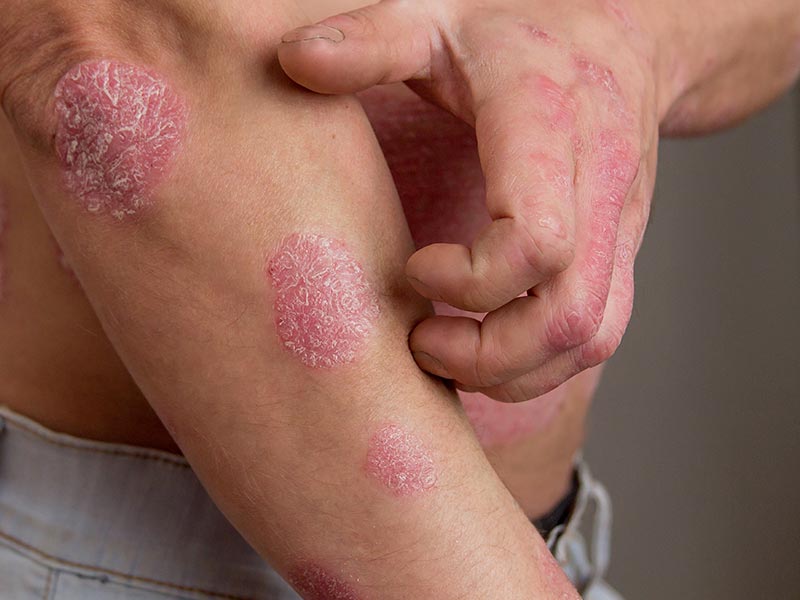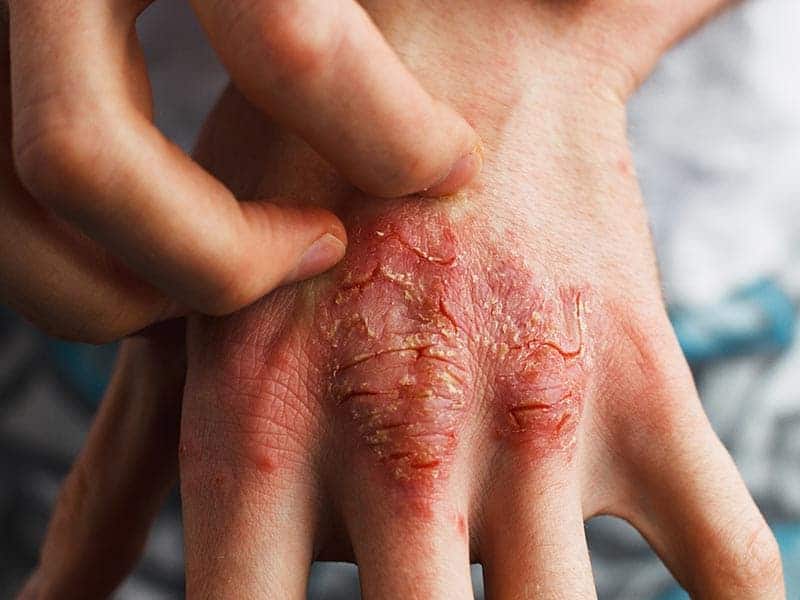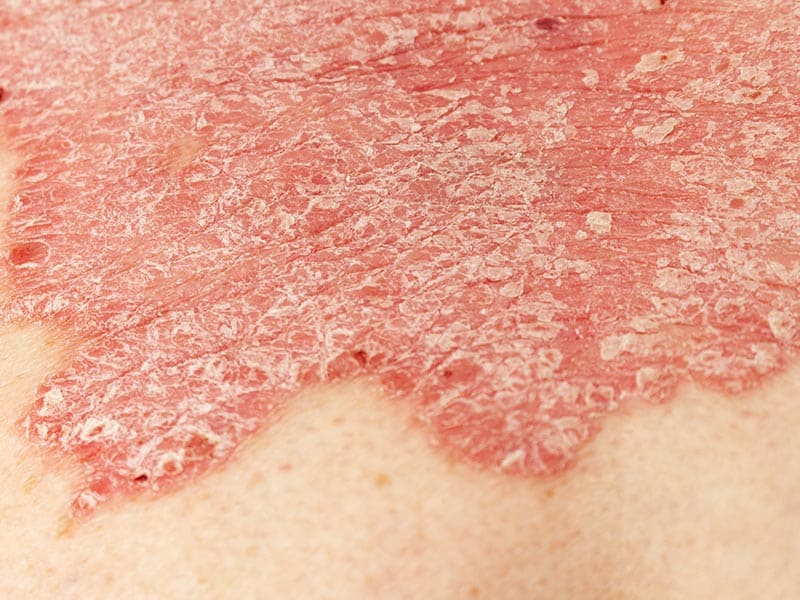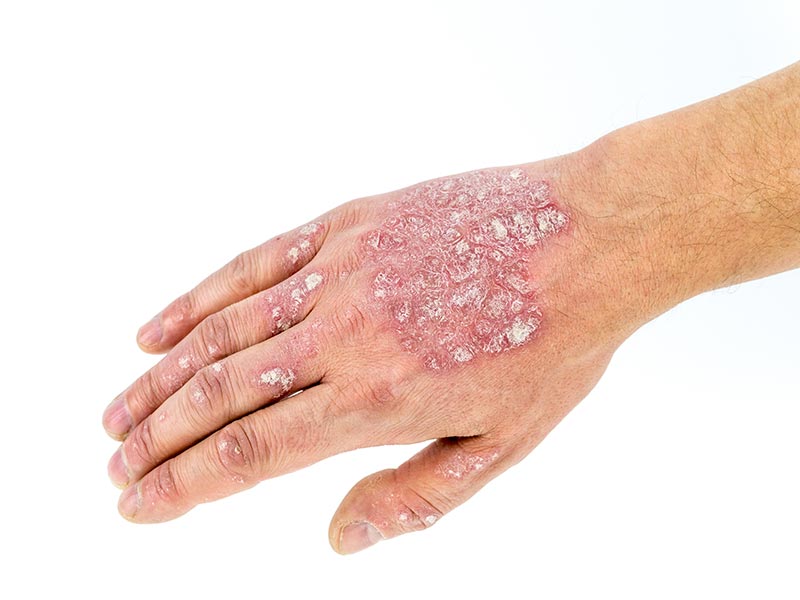 HOW CAN PSORIASIS BE TREATED?
Unfortunately there is no cure for psoriasis but there are ways the condition can be managed and symptoms alleviated. Many good treatments are now available for psoriasis, these include:
Biologic injections
Oral medications (methotrexate & cyclosporin)
Creams and gels
Ultraviolet light
In addition to receiving specific treatment for psoriasis flare-ups, it's also important that you self-manage your skin condition in order to minimise and prevent flare-ups from happening. Maintaining good physical and mental health will ensure that your immune system is strong, and will lessen the risk of joint pain and fatigue that can be associated with psoriasis. Stress is often a trigger for flare-ups of psoriasis and other skin conditions, so beneficial for your health if you can avoid stress as much as possible.
FREQUENTLY ASKED QUESTIONS
Please fill in this form and one of our team will give you a call back to arrange a consultation with one of our expert dermatologists.
"*" indicates required fields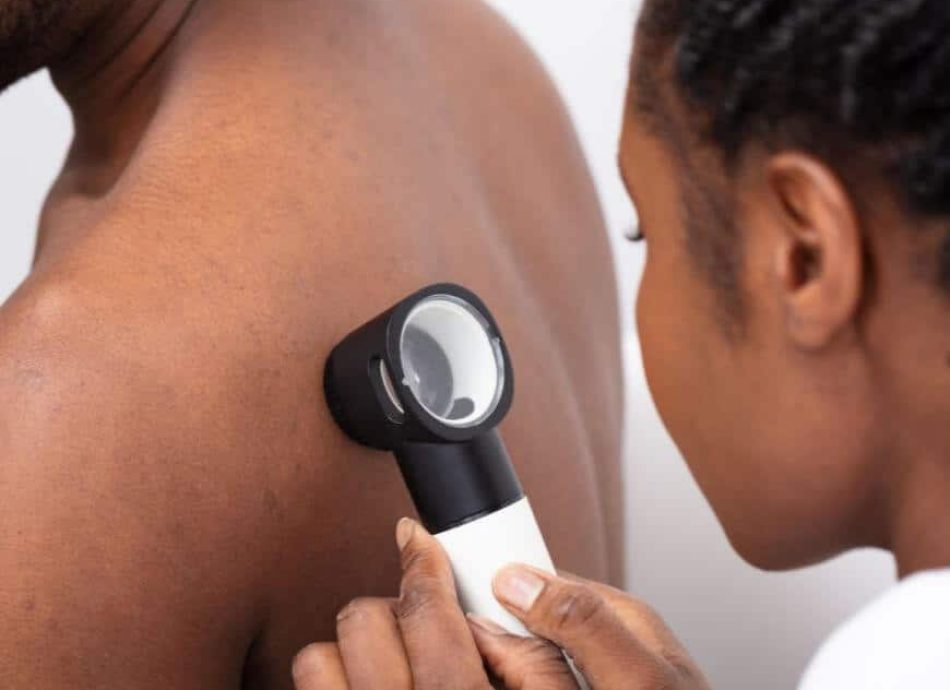 WHY CHOOSE EVERYTHING SKIN CLINIC AS YOUR psoriasis specialist?
At Everything Skin Clinic™, we have a team of highly trained Consultant dermatologists, who have completed specialist training in Dermatology and are on the specialist register of the General Medical Council. All our consultants hold substantive contracts with the best Dermatology centres in leading NHS hospitals. Therefore, you can be certain of the highest quality private care.
We offer a range of treatments and can offer one, or a combination of treatments to achieve the best results. Unlike many other clinics, we can offer diagnosis and treatment all under one roof by expert consultant dermatologist, so you know you'll be in safe hands.
PSORIASIS INSIGHTS AND ADVICE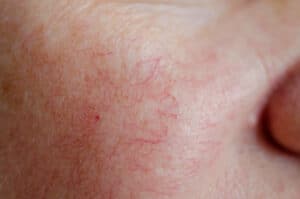 Spider Vein Treatment at Everything Skin Clinic Are you tired of constantly having to cover up your spider veins, or thread veins on the face with heavy make-up, or those on the legs with thick tights or trousers? Spider veins are the nickname that is
Read More