VITILIGO TREATMENTS Include:
VITILIGO TREATMENT MANCHESTER
The term vitiligo refers to the loss of pigment of the skin.This is a long-term condition where pale white patches develop on the skin due to lack of melanin. The size and extent of these permanent patches vary from person to person. Vitiligo can appear anywhere on the skin but is most commonly seen on the face, neck, hands and areas where the skin creases such as the armpits and groin.
There are many hypotheses explaining why some people get vitiligo which is thought to be mediated by an autoimmune process-meaning the pigment producing cells 'melanocytes' are under attack from the body's own immune system. There are not enough working melanocytes to produce enough melanin in the skin due to the immune system destroying them.
The condition usually gets worse gradually, starting as a pale patch of skin which turns white or pink depending where on the body it forms. Although no serious discomfort to the skin, the areas may become itchy and they are very vulnerable to sunburn so it is important the skin is protected with sunscreen if exposed to the light. There are two main types of Vitiligo:
Non-segmental vitiligo is an autoimmune disorder, commonly referred to as vitiligo. It affects approximately one to two per cent of the population worldwide and results in patchy discolouration of the skin from melanin loss. In this form of the condition, the symptoms appear in symmetrical clusters on both sides of the body, with common locations including hands, arms, knees, elbows and around the eyes. While vitiligo is incurable and there is no way to predict its progress, treatments are available to help promote repigmentation or reduce further pigment loss.
Segmental Vitiligo is a recurrent skin condition that results in the appearance of white patches on the skin, but unlike other forms of vitiligo, this type only affects one area of the body. The onset, progression and longevity of the white patches tend to be more transient and unpredictable as compared to other subtypes of vitiligo. Even though it may occur in engagement with other types of vitiligo, this form very often has an independent course. Thankfully, there are treatment options available for segmental vitiligo including topical creams and light exposure therapy, although the latter can take many months before any result is seen. It is important for those affected to get an early diagnosis so that they can begin the most appropriate treatment plan for their condition.
The impact of vitiligo on the patient's confidence cannot be underestimated. Treatment depends on the extent of vitiligo, patient's age and availability of treatment. The white patches are usually permanent, however there are treatment options available to reduce their appearance. Treatment options are:
Topical steroids
Immunomodulator creams
Excimer lamp treatment
Please fill in this form and one of our team will give you a call back to arrange a consultation with one of our expert dermatologists.
"*" indicates required fields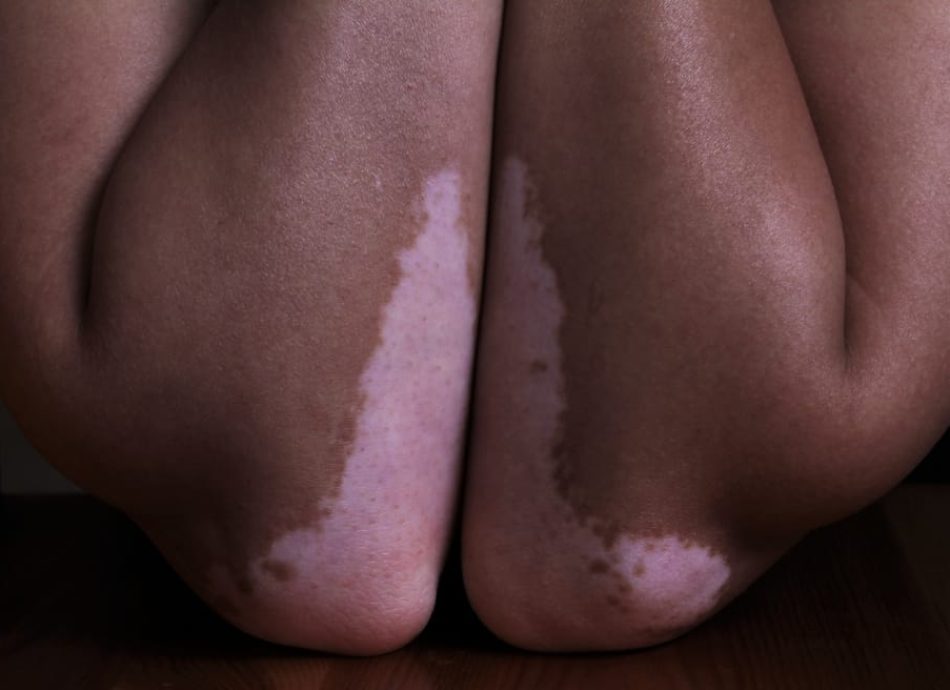 WHY CHOOSE EVERYTHING SKIN CLINIC for vitiligo treatment in manchester?
At Everything Skin Clinic™, we have a team of highly trained Consultant dermatologists, who have completed specialist training in Dermatology and are on the specialist register of the General Medical Council. All our consultants hold substantive contracts with the best Dermatology centres in leading NHS hospitals. Therefore, you can be certain of the highest quality private vitiligo treatment in Manchester.
We offer a range of treatments and can offer one, or a combination of treatments to achieve the best results. Unlike many other clinics, we can offer diagnosis and treatment all under one roof by expert consultant dermatologist, so you know you'll be in safe hands.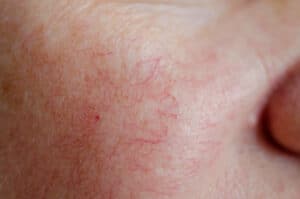 Spider Vein Treatment at Everything Skin Clinic Are you tired of constantly having to cover up your spider veins, or thread veins on the face with heavy make-up, or those on the legs with thick tights or trousers? Spider veins are the nickname that is
Read More