skin cancer treatment manchester
Skin cancer is the most common form of cancer in the UK, with over 400 people being diagnosed every day. Melanoma skin cancer is on the rise, with incidence rates increasing by 45% in the UK in the last decade, despite the warnings of the dangerous effects of sun exposure. Early detection of skin cancer, through examination and regular monitoring of moles, saves lives and if caught and treated early enough there is a 100% chance of survival. If you are found to have a form of skin cancer or precancerous cells which need removing, Stratum Dermatology Clinics offer a wide range of treatments for all types of skin cancer.
HOW IS SKIN CANCER TREATED?
The treatment you are offered will depend on the type of skin cancer you have, the location of the lesion and how developed it is. You will be required to attend a consultation with a consultant dermatologist who will assess your skin and advise on the best course of treatment.
Melanoma skin cancer is often identified through checking and monitoring moles. At Stratum Dermatology clinics we offer single mole checks, full body mole checks or mole mapping depending on the volume of moles you have. During a mole check, an expert will examine the mole using a dermascope to identify if it needs further investigation or removal. Mole mapping is advised for those who have a lot of moles on the body and works by creating a permanent record of your moles using the cutting edge skin-imaging technology, the FotoFinder system. Any new or changing moles can be easily identified which makes mole mapping a highly accurate tool in the development of skin cancer. If moles are checked and deemed to be of concern, we offer safe and effective mole removal treatment in our clinics.
If it is identified that you do have skin cancer and treatment is needed, Stratum Dermatology clinics offer a range of treatment options which will be discussed with you during your consultation. Skin cancer can be removed surgically under local anesthetic. The most common dermatological surgeries to treat skin cancer are MOHS Surgery, Excision, and Cutterage and Electrocautery.
All Stratum Clinics have been designed to offer patients dermatological surgery without having to visit other facilities. Our surgery is on a day-case basis meaning you will not have to stay overnight.
Procedures will be performed under local anaesthetic and you will be awake throughout the procedure. This means that you will be given a small injection directly into the area of skin where you will be operated on. This initially may cause some localised discomfort but will make the area numb and the procedure will then be painless. The procedure usually takes less than 30 minutes.
FREQUENTLY ASKED QUESTIONS
Please fill in this form and one of our team will give you a call back to arrange a consultation with one of our expert dermatologists.
"*" indicates required fields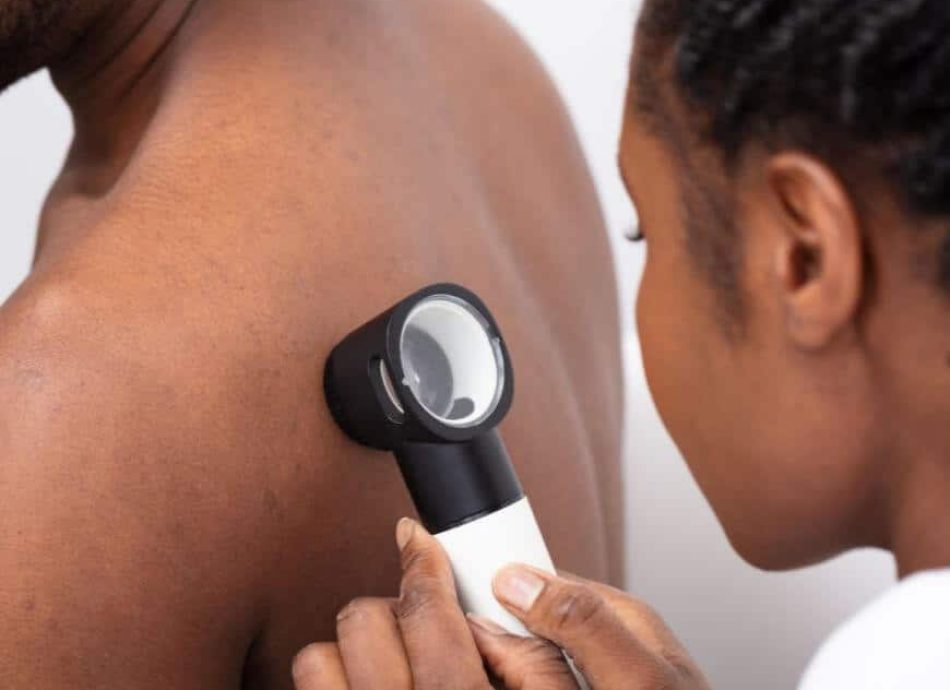 skin cancer treatment manchester Process
WHY TREAT YOUR SKIN CANCER AT STRATUM DERMATOLOGY CLINICS?
If you are looking for a private skin cancer clinic, Stratum Dermatology Clinics have clinics nationwide offering mole checking, mole removal and skin cancer treatment. Here at Stratum Dermatology Clinics, we understand how skin conditions can negatively impact your life. We help hundreds of patients each month and our dermatology experts have a wealth of experience in the assessment, treatment and management of all types of skin cancers.
During your consultation at Stratum Dermatology Clinics, your condition will be assessed by an expert consultant dermatologist who will discuss the most appropriate treatment for you. If you would like your moles checked for peace of mind, are worried you may have skin cancer or would like to discuss treatment options available to you, book a consultation today.
We work with leading experts in the field of dermatology to ensure you have the best experience and treatment. Stratum Dermatology Clinics are regulated by the Care Quality Commission, are part of the British Association of Dermatologists and are top rated by patients on Doctify so you can assure safe and effective acne treatment with us. Both Stratum Dermatology Clinics and the consultants who work here are recognised by the main healthcare insurance providers.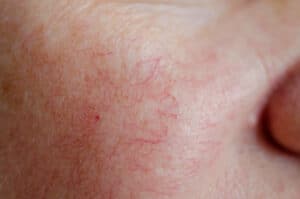 Spider Vein Treatment at Everything Skin Clinic Are you tired of constantly having to cover up your spider veins, or thread veins on the face with heavy make-up, or those on the legs with thick tights or trousers? Spider veins are the nickname that is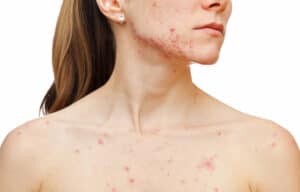 Why am I getting spots during isolation? Due to the Covid-19 pandemic, we have all experienced lockdown this year. We're wearing less make-up, getting more rest, we're even getting an hour of fresh air and exercise every day and if there's one thing we all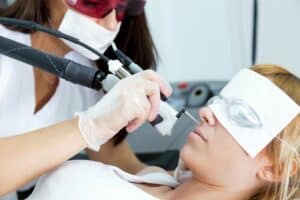 Benefits of Laser Hair Removal for the face Despite it being a common complaint, many women suffering with unwanted facial hair are still unsure of what they can do. Waxing and electrolysis can be painful, with results not always as precise or long lasting as