PSORIASIS Treatments Include:
psoriasis treatment manchester
Psoriasis is a skin condition that affects around 2% of people in the UK. It can start at any age but mainly occurs in adults under 35 years old, affecting men and women equally. The condition causes red, flaky patches to form on the skin, which are crusty and covered with silvery scales.
Psoriasis can appear anywhere on the body, but most commonly affects the elbows, knees, lower back, buttocks and scalp. The causes of psoriasis remain unknown, but it can run in families and be precipitated by illnesses, stresses or even some medications. The condition can be well controlled with medication.
How Is Psoriasis Treated?
Unfortunately, there is no cure for psoriasis, but there are a number of ways in which you can manage the symptoms and minimise the discomfort that the rash can cause.
The treatment of psoriasis can be divided into three basic strategies depending on severity:
creams
phototherapy (ultraviolet/sunlight)
systemic medication (oral or injectable drugs)
We offer psoriasis treatment that is tailored to you. Our team of trusted expert dermatologists have a great deal of experience in treating skin rashes including psoriasis and can recommend the best course of treatment based on your personal circumstances and the severity of your condition.
Topical treatments are usually the first treatment aimed at alleviating the symptoms of psoriasis and can work well to control the condition. Creams include emollients, soap substitutes, vitamin D, tar and steroids which are applied directly to the affected areas.
Phototherapy involves precise doses of ultraviolet light being delivered by a medical UV-machine. The light slows down the production of skin cells and is effective to treat psoriasis that has not responded well to topical treatments.
Systemic medications are reserved for severe or life-limiting psoriasis when other treatment options have been exhausted as the medications can have serious side effects. These treatments work throughout the entire body rather than targeted to the areas of psoriasis.
FREQUENTLY ASKED QUESTIONS
Please fill in this form and one of our team will give you a call back to arrange a consultation with one of our expert dermatologists.
"*" indicates required fields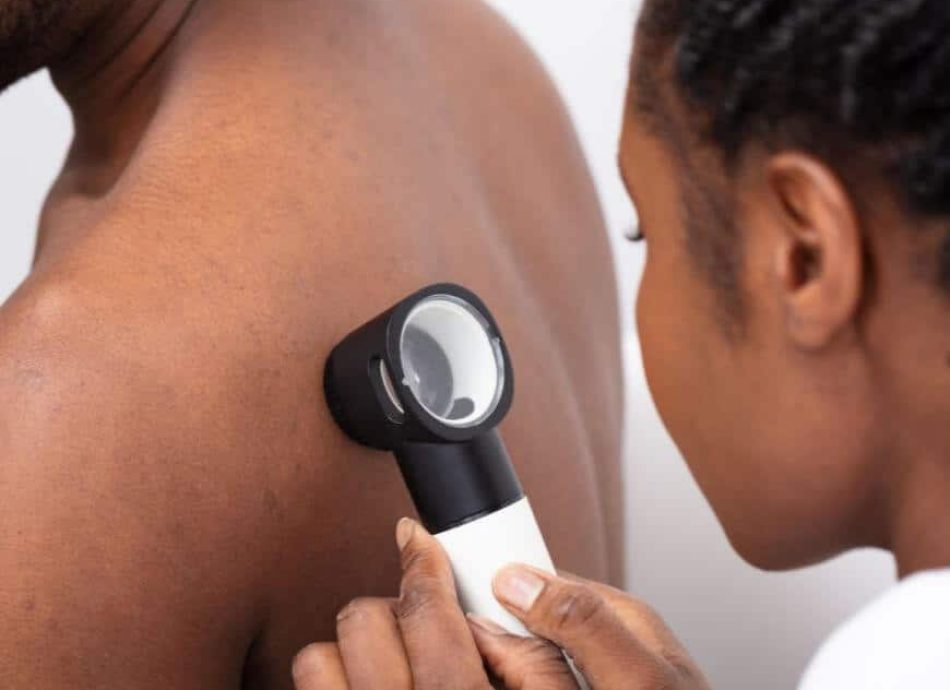 WHY CHOOSE PSORIASIS TREATMENT FROM EVERYTHING SKIN CLINC IN MANCHESTER?
Severe psoriasis can cause low self-esteem, as well as the discomfort and pain that can occur with flare-ups of the rash. We pride ourselves on our successful and comprehensive range of treatments, which are tailored to you as an individual and will allow you to gain your confidence back and manage your psoriasis symptoms.
We work with leading experts in the field of dermatology to ensure you have the best experience and treatment. Everything Skin Clinic is regulated by the Care Quality Commission, are part of the British Association of Dermatologists and are top rated by patients on Doctify so you can assure safe and effective psoriasis treatment IN Manchester with us.
latest INSIGHTS AND ADVICE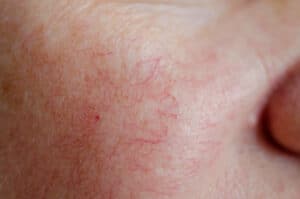 Spider Vein Treatment at Everything Skin Clinic Are you tired of constantly having to cover up your spider veins, or thread veins on the face with heavy make-up, or those on the legs with thick tights or trousers? Spider veins are the nickname that is
Read More