Lichen Planus Treatments Include:
lichen planus specialist ADVICE
Lichen Planus is a relatively common condition characterised by an inflamed, extremely itchy rash that can affect many different parts of the body. The most commonly affected sites include the wrists, ankles and lower back. Other areas such as the mouth, genitalia, nails and scalp are also affected. It is usually seen in adults over the age of 40 and is not known to be a hereditary condition. It is not infectious, and both men and women are equally susceptible.
WHAT CAUSES LICHEN PLANUS?
Unfortunately, it is still not known what causes this disease to occur, though there is some evidence to suggest that it could be caused by a malfunction in the body's immune system. Lichen Planus is not contagious. There has been research showing that this condition can be triggered by the flu vaccine, hepatitis C infection and certain pigments, chemicals and metals. Some drugs including pain relivers and medication for heart disease, high blood pressure and arthritis can also cause a temporary Lichen Planus-like rash to develop which resolves slowly once the offending medication is stopped.
WHAT ARE THE SYMPTOMS/TYPES OF LICHEN PLANUS?
There are many different forms of lichen planus which differ in appearance and the parts of the body they affect. Typically, Lichen Planus appears as multiple purple/red shiny, flat-topped bumps that form on the skin in a symmetrical distribution across the body. As the individual bumps heal they change colour from red to purple, then to grey or brown. Sometimes there is scale on the surface of the bumps. Lichen Planus can form in line-shaped (linear) or ringlet-shaped (annular) areas and sometimes appears in scars. Common symptoms you may experience depending on where your condition affects you are:
Itching
Blisters which then scab over
Painful sores in the mouth
Purple flat bumps
Hair Loss
Nail damage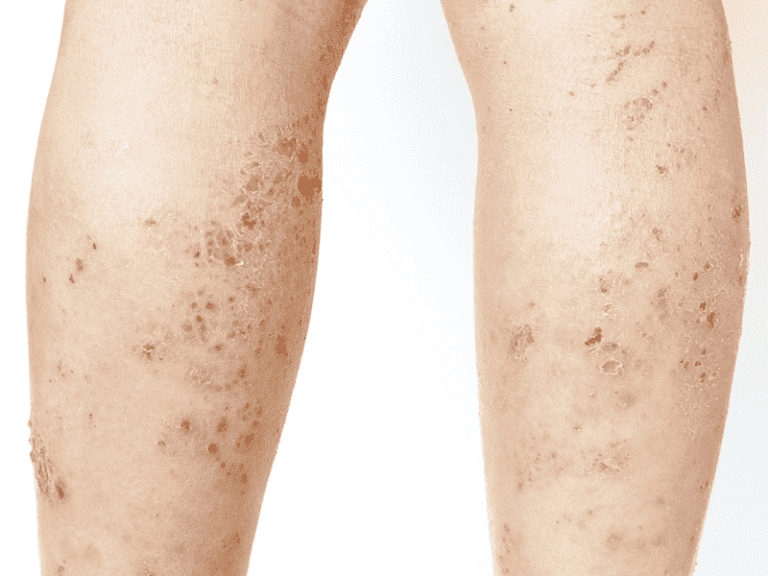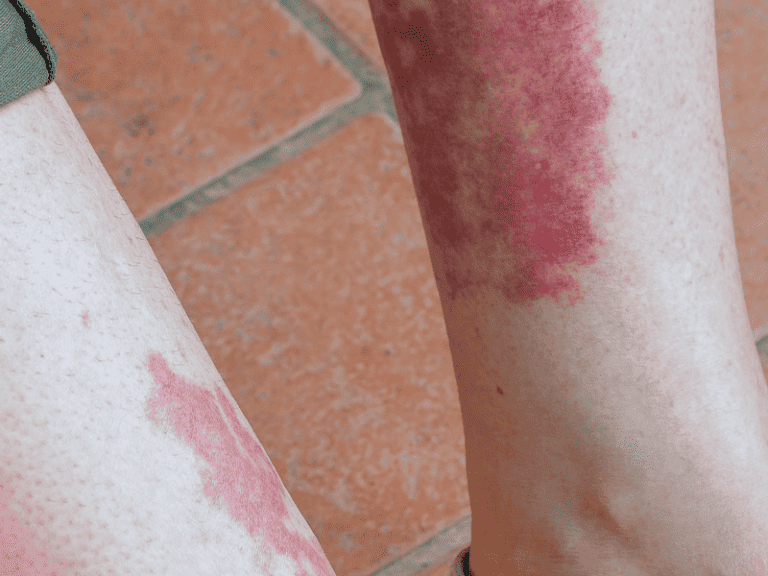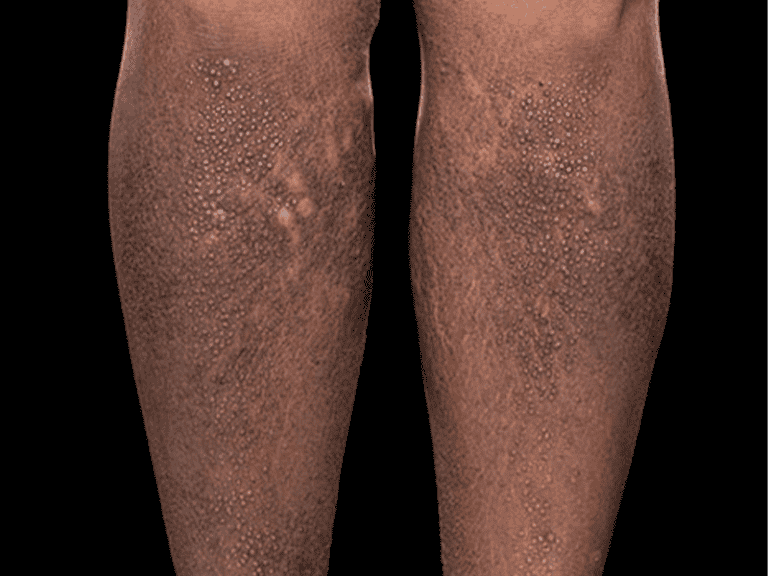 HOW CAN LICHEN PLANUS BE TREATED?
Unfortunately, no treatment has been found to cure Lichen Planus but thankfully in most patients it will resolve by itself within 1-2 years. However, about 20% of patients experience a recurrence, which can be many years after the initial episode. The aim of treatment is therefore to control symptoms.
Creams and ointments can be used to control the rash and alleviate the need to itch the rash and in more severe cases steroid tables can be used. Phototherapy, an LED light therapy, can be effective treatment for lichen planus, exposing the skin to ultraviolet light and producing a healing response.
FREQUENTLY ASKED QUESTIONS
Please fill in this form and one of our team will give you a call back to arrange a consultation with one of our expert dermatologists.
"*" indicates required fields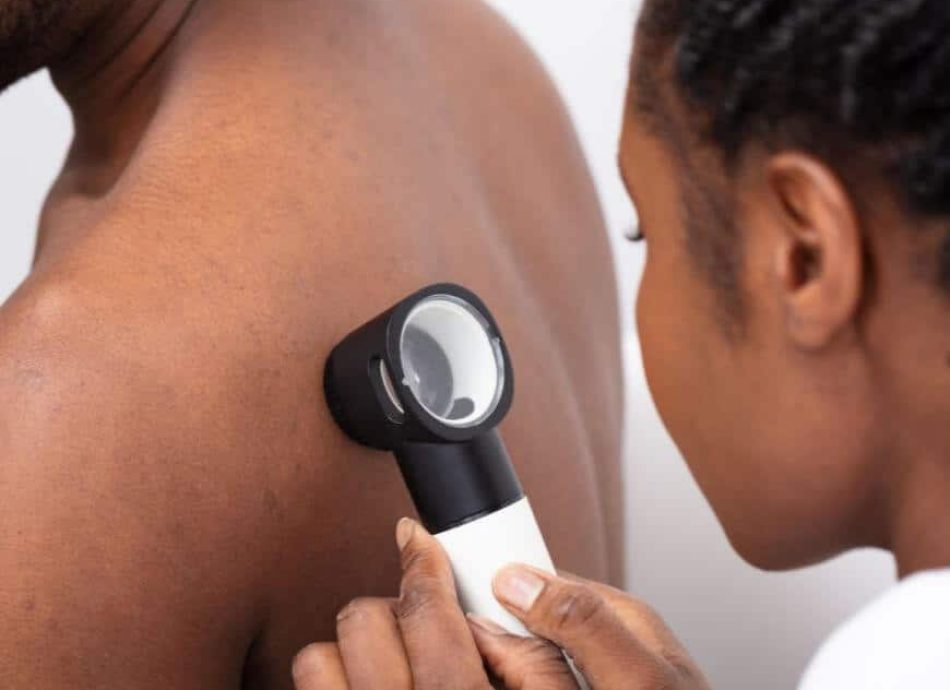 WHY TREAT YOUR LICHEN PLANUS AT EVERYTHING SKIN CLINIC?
At Everything Skin Clinic™, we have a team of highly trained Consultant dermatologists, who have completed specialist training in Dermatology and are on the specialist register of the General Medical Council. All our consultants hold substantive contracts with the best Dermatology centres in leading NHS hospitals. Therefore, you can be certain of the highest quality private care.
We offer a range of treatments and can offer one, or a combination of treatments to achieve the best results. Unlike many other clinics, we can offer diagnosis and treatment all under one roof by a lichen planus specialist, so you know you'll be in safe hands.
latest INSIGHTS AND ADVICE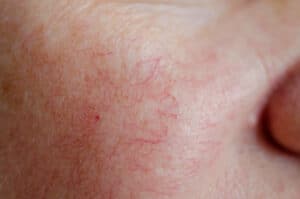 Spider Vein Treatment at Everything Skin Clinic Are you tired of constantly having to cover up your spider veins, or thread veins on the face with heavy make-up, or those on the legs with thick tights or trousers? Spider veins are the nickname that is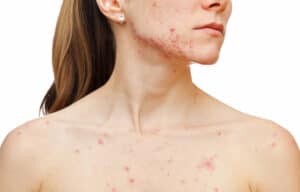 Why am I getting spots during isolation? Due to the Covid-19 pandemic, we have all experienced lockdown this year. We're wearing less make-up, getting more rest, we're even getting an hour of fresh air and exercise every day and if there's one thing we all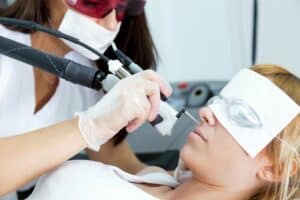 Benefits of Laser Hair Removal for the face Despite it being a common complaint, many women suffering with unwanted facial hair are still unsure of what they can do. Waxing and electrolysis can be painful, with results not always as precise or long lasting as