CHEMICAL PEELS IN CHEADLE, MANCHESTER
Chemical peels involve applying a chemical solution to the surface of the skin to carefully remove the outer layers of skin. They can help to resolve a number or skin complaints by gently peeling off the top layers of skin, making way for new healthy skin to shine through.
Usually derived from fruit acids or inorganic acids, when peels are applied on the skin, they result in disruption of the layers of skin. Depending upon the nature and concentration of the acid which is used in this treatment, the peeling can be superficial, medium or deep.
HOW DO CHEMICAL PEELS WORK?
We are able to treat a variety of skin complaints by applying a chemical solution which causes the skin to gently peel off, making way for new, healthy skin to shine through:
Dull, ageing skin
Sun damage
Acne and oily skin
Acne scars
Melasma and pigmentation
Fine lines and wrinkles
Sun/age spots and freckles
Uneven skin, enlarged pores and blackheads
Our team of experienced medical skin experts, led by our Consultant Dermatologist, will advise on which type of chemical peel would benefit you most, as well as how many peels you would require, which is dependent upon the condition you are being treated for.
Chemical peels can be classified as either superficial peels or medium depth peels depending on the chemical solution applied to the skin surface. They both remove the outer layers of the skin but do so to variable depths.
WHAT ARE THE DIFFERENT TYPES OF CHEMICAL PEEL?
The nature of the skin condition and skin colour determine the suitability of skin peels. Not all chemical peels are suitable for all skin types, your skin will be assessed and the most appropriate skin peel discussed with you during your consultation.
Superficial and medium depth peels such as mandelic, glycolic , salicylic and TCA are the most commonly used chemical peels. However, for pigmentation problems such as melasma, azelaic, mandelic, weak TCA, phenol, arginine and Retinol peels are also effective.
You may be placed on a home care program for a few weeks before your first peel to get your skin prepared. Sun avoidance is very important before and after any type of chemical peel.
Superficial chemical peels are performed by our qualified beauty therapists. They are helpful in reducing oiliness, unblocking pores, reducing blackheads, and freshening dull, sun-damaged skin. Typically, a series of at least three to six superficial peels are needed to treat ageing skin and to treat acne scars. Most people experience mild facial redness and occasional swelling, but this usually fades and disappears within 48 hours.
Medium depth chemical peels are performed by our qualified medical skin specialists. They are effective in helping to reduce the appearance of acne scars, age spots, pigmentation, and superficial fine lines and wrinkles. For deeper scars and more pronounced lines and wrinkles more than one peel may be required. Medium peels typically result in intense redness and swelling, which can take between five and ten days to calm down and disappear.
Deep chemical peels offer an intense exfoliation with results that last for years. Deep peels are an aggressive skin resurfacing technique that improves the appearance of the skin. A solution is applied to the skin which causes the treated area to exfoliate and literally "peel off". Typically, the deeper the peel, the more dramatic the results, but they are also associated with longer recovery periods and adverse side effects.
FREQUENTLY ASKED QUESTIONS
Following your chemical peel it is important to not pull or pick at your skin as it can interrupt the skins natural healing cycle and you are more likely to get an infection. Be gentle with your skin and treat it with care, using sensitive products on your skin. Continue to moisturise your skin as normal, ensuring you are using an SPF sun protection daily and avoiding direct sun light where possible. It is also important to drink lots of water and stay hydrated.
Treated areas will take around seven to 14 days to heal following a medium depth chemical peel. Deeper chemical peels may take slightly longer.
Chemical Peels aren't recommended for those who have psoriasis, eczema, dermatitis, rosacea, broken skin, sunburn or active cold sores. During your consultation with a therapist at Everything Skin Clinic, your skin will be assessed and treatment options discussed with you.
Please fill in this form and one of our team will give you a call back to arrange a consultation with one of our expert dermatologists.
"*" indicates required fields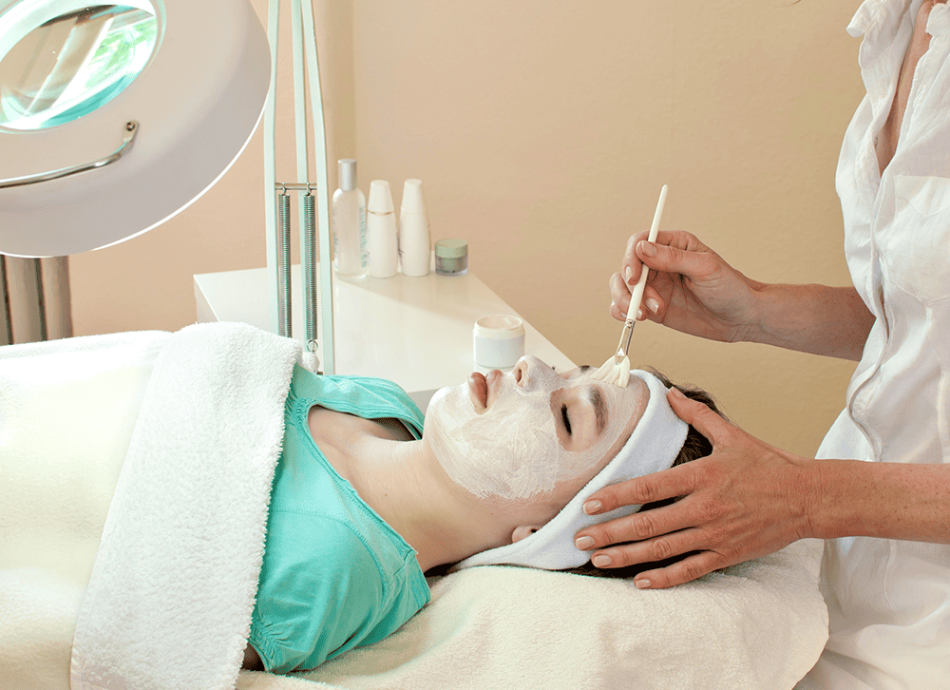 WHY HAVE A CHEMICAL PEEL AT EVERYTHING SKIN CLINIC?
At Everything Skin Clinic™, we have a team of highly trained Consultant dermatologists, who have completed specialist training in Dermatology and are on the specialist register of the General Medical Council. All our consultants hold substantive contracts with the best Dermatology centres in leading NHS hospitals. Therefore, you can be certain of the highest quality chemical peel in Manchester
We offer a range of treatments and can offer one, or a combination of treatments to achieve the best results. Unlike many other clinics, we can offer diagnosis and treatment all under one roof by expert consultant dermatologist, so you know you'll be in safe hands.
latest INSIGHTS AND ADVICE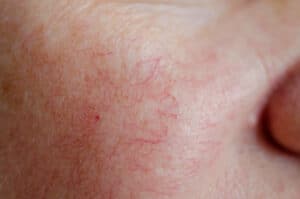 Spider Vein Treatment at Everything Skin Clinic Are you tired of constantly having to cover up your spider veins, or thread veins on the face with heavy make-up, or those on the legs with thick tights or trousers? Spider veins are the nickname that is
Read More