Liver Treatments Include:
Age And liver spots treatment In Cheadle, Manchester
Age spots, or liver spots, are flat brown marks on the skin which appear as a result of excess melanin, or skin pigment. Although age spots are harmless, many people look to have them removed for cosmetic reasons. Age spots vary in size and usually appear on the face, hands, arms and shoulders.
Areas of skin that have had frequent and prolonged sun exposure over many years may develop age spots, it is thought to be caused by excess exposure to UV (ultraviolet) light, which causes melanin (skin pigment) to be produced at high concentrations. Age spots are most likely to develop on areas of your skin that receive the most sun exposure including the face, hands, shoulders and forearms.
There are a few things you can to to help prevent the development of age spots:
Avoid the sun when its rays are most intense around the middle of the day.
Use a broad-spectrum sunscreen that provides protection from both UVA and UVB light and has a high sun protection factor (SPF). Please remember to follow the manufacturer's guidelines on application.
Consider wearing clothing designed to provide sun protection. For protection from the sun, wear tightly woven clothing that covers your arms and legs and a hat if possible.
Avoid using tanning beds
WHAT ARE THE SYMPTOMS OF AGE SPOTS?
Age spots are very common after middle age, but if younger people spend a lot of time in the sun they can get them too. They range in colour, from light brown to black. The texture of age spots is no different from that of your skin, and appear more often on sun-exposed areas. They do not cause any pain or discomfort. Age spots are most common in those who:
Are older than 40
Have fair skin
Have a history of frequent sun exposure
Have a history of frequent tanning bed use
liver spots treatment Options
We offer simple and effective laser and IPL treatments to combat sun spots. Both laser and IPL treatments provide visible results after just one treatment, and offer an alternative to the likes of microdermabrasion and chemical peels. Sun damage and pigmentation that can be treated include: age spots, sun spots, liver spots, freckles and melasma.
Liver spots, age spots, benign lentigos and freckles can usually be treated and removed in just one laser session. If you opt for IPL treatment, it may be repeated every 4 weeks for a course of 2-4 sessions. Treatments usually take between 15 and 30 minutes and can be described as feeling like a warm elastic band snapping against the skin.
For all patients, from sun damage to acne, visiting trusted experts in dermatology gives the most effective diagnosis of your condition and leads to the appropriate treatment for you.
FREQUENTLY ASKED QUESTIONS
Please fill in this form and one of our team will give you a call back to arrange a consultation with one of our expert dermatologists.
"*" indicates required fields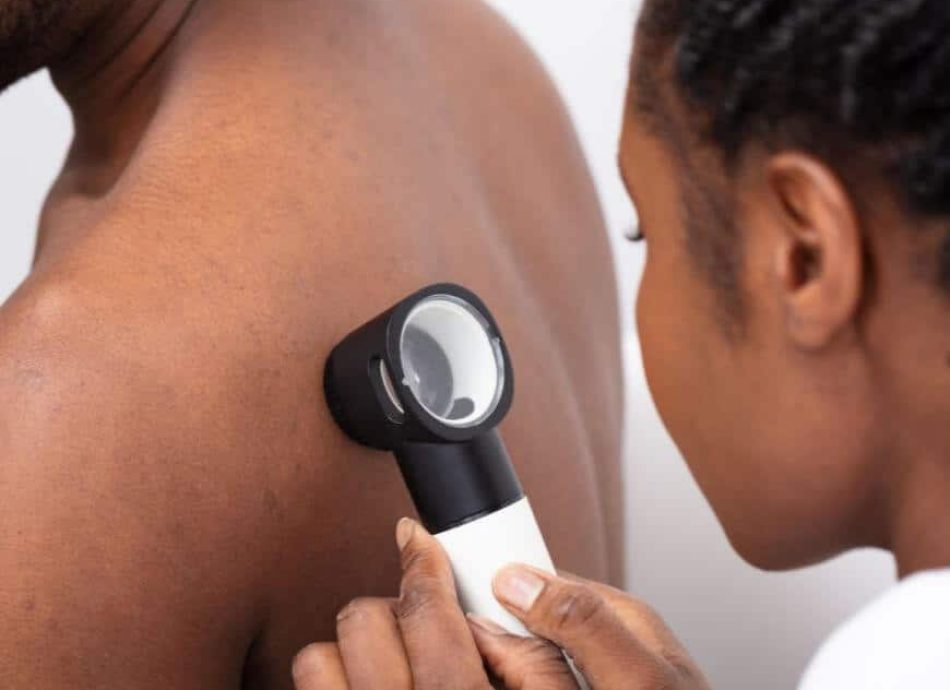 WHY CHOOSE liver spots treatment FROM EVERYTHING SKIN CLINIC?
At Everything Skin Clinic™, we have a team of highly trained Consultant dermatologists, who have completed specialist training in Dermatology and are on the specialist register of the General Medical Council. All our consultants hold substantive contracts with the best Dermatology centres in leading NHS hospitals. Therefore, you can be certain of the highest quality private care.
We offer a range of treatments and can offer one, or a combination of treatments to achieve the best results. Unlike many other clinics, we can offer diagnosis and treatment all under one roof by expert consultant dermatologist, so you know you'll be in safe hands.
LaTEST INSIGHTS AND ADVICE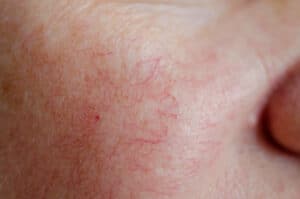 Spider Vein Treatment at Everything Skin Clinic Are you tired of constantly having to cover up your spider veins, or thread veins on the face with heavy make-up, or those on the legs with thick tights or trousers? Spider veins are the nickname that is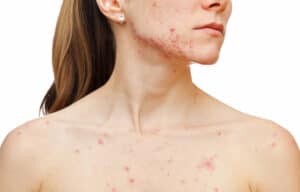 Why am I getting spots during isolation? Due to the Covid-19 pandemic, we have all experienced lockdown this year. We're wearing less make-up, getting more rest, we're even getting an hour of fresh air and exercise every day and if there's one thing we all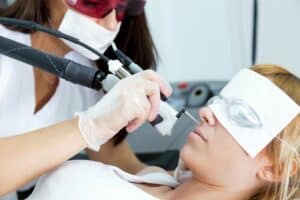 Benefits of Laser Hair Removal for the face Despite it being a common complaint, many women suffering with unwanted facial hair are still unsure of what they can do. Waxing and electrolysis can be painful, with results not always as precise or long lasting as