THREAD LIFT MANCHESTER Treatments
As we age, the structures of our face change. As a result, the skin becomes thinner and less elastic, these factors contribute to sagging, drooping and the aging of the face.
When the skin's elasticity declines, instead of bouncing back to its original position after various facial expressions, lines and wrinkles will start to appear and stay in place as a permanent feature. For some people, this can be a problem.
A thread lift is an advanced minimally-invasive alternative to a surgical face lift. It is particularly useful to improve the nasolabial folds, jowls and jawline. The threads we use are made from absorbable medical suture material, which has been in use for years in surgery. Most patients get an immediate benefit, which improves over 3 months.
Thread lifting results in:
Increased collagen formation
Tissue adhesion
Increased anchoring around the PDO threads
Increase in fat breakdown
Decrease in cellulite
Tighter, lifted skin
Reduced pore size
Reduction of fat in the double chin and neck areas
This treatment is used to lift the eyebrows, tighten the jawline, address loose skin around the neck, crow's feet lines and frown lines.
HISTORY AND INNOVATION OF THREAD LIFT TREATMENT
Thread contouring using permanent threads has been widely available for over 10 years. Most threads used up to this point have been permanent, resulting in visible asymmetry and complications. Old thread treatments failed to gain popularity due to their invasive and uncomfortable nature.
The PDO (polydioxanone) thread lifting technique we use is a relatively new method of body, neck and face contouring. 2011 saw it gain FDA approval for indications of collagen regeneration and rejuvenation, as well as for lipolysis. Doctors have been using PDO threads for closing wounds around the world for over 15 years. PDO threads are safer and cause significantly less discomfort and down time due to having a less invasive insertion technique.
PDO threads are completely biodegradable over a 6-8 month period, leaving only new bands of collagen to tighten, lift and rejuvenate the skin.
Innovative new cog and screw threads provide a far superior anchoring and lifting of sagging connective tissue and sub-dermal fat tissue. To produce a greater inflammatory effect to stimulate collagen production, threads are doubled or tripled. A minimal number of insertion points are used to access the whole face and neck, giving fantastic visual improvement without the risks of traditional cosmetic surgery.
SILHOUETTE SOFT: NON-SURGICAL FACELIFT
If you're looking to improve your appearance, but are unsure about surgery and all the risks that come with it, a non-surgical facelift could be the answer.
Silhouette Soft® is a non-surgical thread lifting procedure and a minimally invasive facelift that aims to redefine facial contours with immediate results. Silhouette Soft® is a treatment for men and women who are trying to combat sagging skin or loss of volume but don't want heavy and invasive treatment.
The threads used in the process are polylactic and glycolic acids. These have a safe and well documented history of use in aesthetic procedures. These materials are biodegradable, and can safely and are naturally absorbed by the body over a period of time- usually between 18- 24 months.
The treatment can help to tackle lax skin on the neck, brow or mid face area. Your face will look natural, expressive and mobile.
FREQUENTLY ASKED QUESTIONS
Please fill in this form and one of our team will give you a call back to arrange a consultation with one of our expert dermatologists.
"*" indicates required fields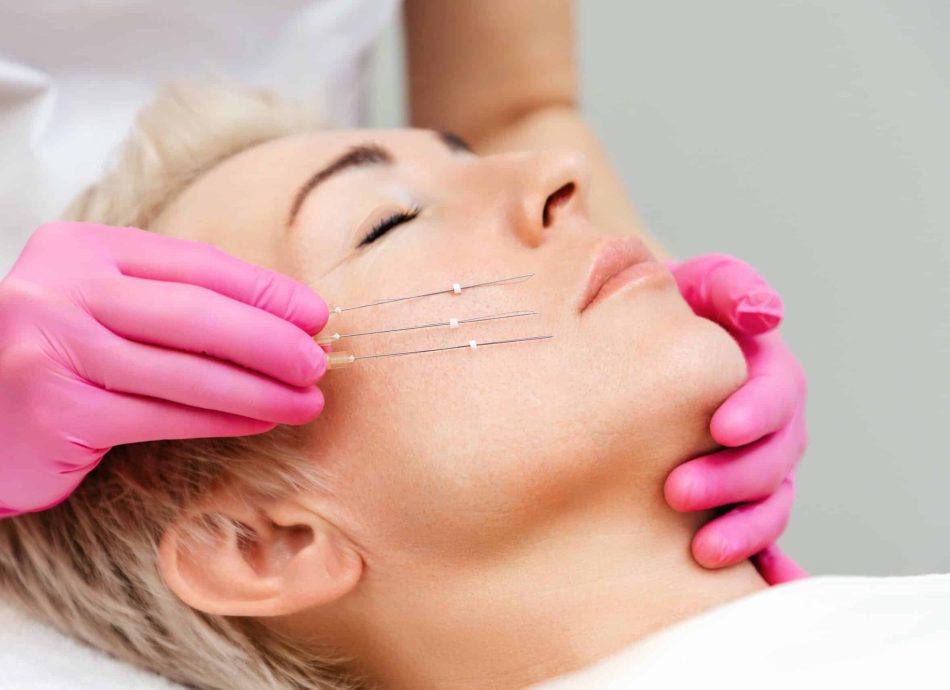 WHY HAVE A THREAD LIFT TREATMENT AT EVERYTHING SKIN CLINIC?
At Everything Skin Clinic™, we have a team of highly trained Consultant dermatologists, who have completed specialist training in Dermatology and are on the specialist register of the General Medical Council. All our consultants hold substantive contracts with the best Dermatology centres in leading NHS hospitals. Therefore, you can be certain of the highest thread lift in Manchester
We offer a range of treatments and can offer one, or a combination of treatments to achieve the best results. Unlike many other clinics, we can offer diagnosis and treatment all under one roof by expert consultant dermatologist, so you know you'll be in safe hands.
latest INSIGHTS AND ADVICE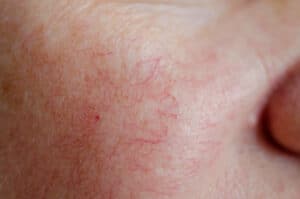 Spider Vein Treatment at Everything Skin Clinic Are you tired of constantly having to cover up your spider veins, or thread veins on the face with heavy make-up, or those on the legs with thick tights or trousers? Spider veins are the nickname that is
Read More