PIGMENTATION TREATMENTS INCLUDE:
PIGMENTATION TREATMENT IN CHEADLE, MANCHESTER
Age spots, Liver spots or Blemishes are brown marks which occur on sun-exposed skin such as the face and hands. Although they are not harmful, many people wish to have their pigmentations removed for cosmetic reasons. It is important that age spots and any pigmenations are examined by dermatoscopy and reviewed by consultant dermatologists to avoid laser treatment of cancerous and precancerous pigmented marks. If it is identified that your blemishes are cancerous, treatment options will be discussed with you.
WHAT ARE THE CAUSES OF PIGMENTATION ON THE SKIN?
There are many causes of pigmentation on skin, including:
Melasma
Sun damage
Certain medications
Infections and inflammatory skin conditions
Hormonal causes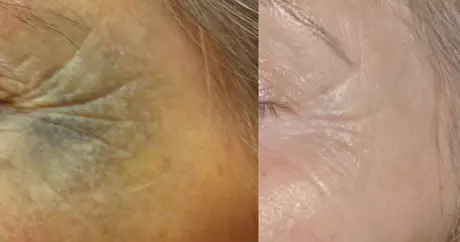 TREATMENTS FOR BENIGN PIGMENTATIONS
Once we have established your pigmentation is benign and not cancerous, there are ways you can treat your skin to help improve your pigmentation:
Sun avoidance and sun block use should be the starting point
Certain pigment lightening creams can be very effective in the treatment of superficial skin pigmentation
Chemical peels can be tried to improve the superficial pigmentation
Certain deep pigmentation problems such as Naevus of Ota, can be improved with lasers
LASER TREATMENTS FOR BLEMISHES
Blemishes can be very responsive to laser treatments, such as the Q switched lasers. Often only needing one laser session, benign blemishes can be successfully removed. The lasers work by using light to penetrate the tissue and being absorbed by the melanin in the blemish. The body will then work to remove the injured tissue, leaving a more even and youthful appearance. Some blemishes may also respond to chemical peels.
Following treatment the area may be darker and scab over but this will peel off after a few weeks leaving a pink area of new skin which will heal within a couple of weeks. After treatment it is recommended that you use a high factor sun cream daily to protect the skin from future damage. Skin pigmentation problems can be very difficult to treat. Like in all conditions making a correct diagnosis is very important. An incorrect diagnosis can be detrimental and missing a skin cancer can be fatal.
Please fill in this form and one of our team will give you a call back to arrange a consultation with one of our expert dermatologists.
"*" indicates required fields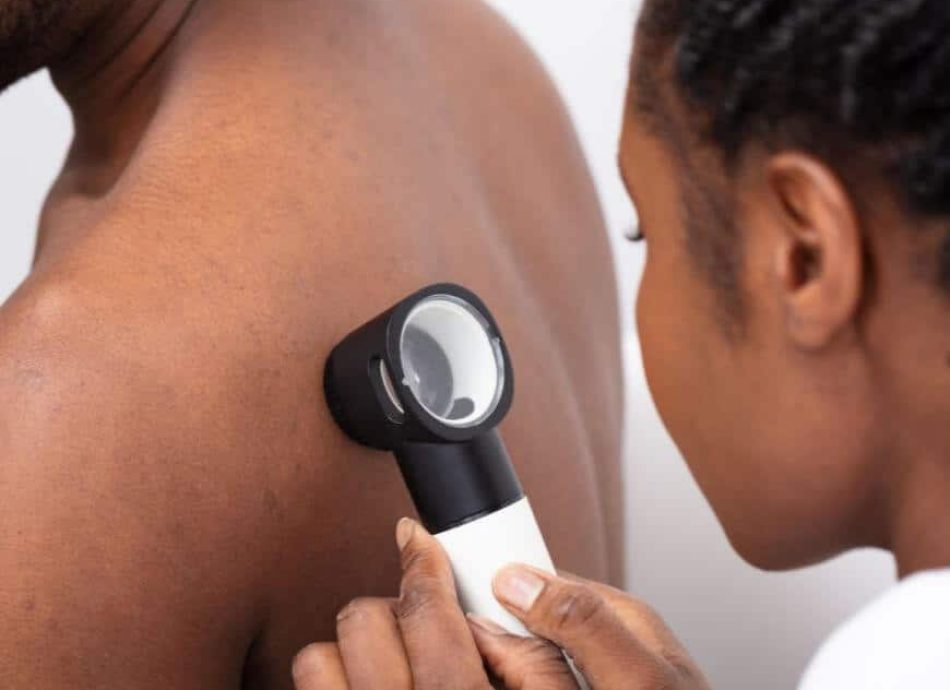 WHY CHOOSE EVERYTHING SKIN CLINIC for pigmentation treatment?
At Everything Skin Clinic™, we have a team of highly trained Consultant dermatologists, who have completed specialist training in Dermatology and are on the specialist register of the General Medical Council. All our consultants hold substantive contracts with the best Dermatology centres in leading NHS hospitals. Therefore, you can be certain of the highest quality private care.
We offer a range of treatments and can offer one, or a combination of treatments to achieve the best results. Unlike many other clinics, we can offer diagnosis and treatment all under one roof by expert consultant dermatologist, so you know you'll be in safe hands.