Microneedling IN CHEADLE, MANCHESTER
Dermaroller/dermapen, also referred to as microneedling or medical skin needling, employs a small drum-like or a pen device with titanium needles to create superficial skin injury. This treatment works by stimulating the body's own collagen production, using these tiny needles to puncture the dermis. In turn, this results in regeneration of the skin and new collagen growth, making the skin smoother, plumper and more youthful.
This treatment is one of the safest procedures for superficial acne scarring and for skin rejuvenation. The treatment can also be used for fine lines and wrinkles, stretch marks, and chicken pox scars. Treatment is most commonly carried out on the face, neck, decolletage and hands.
WHAT DOES MICRONEEDLING TREATMENT DO?
Microneedling is mostly used on the face and may treat various scars, wrinkles, and large pores, but also could be used on the neck, décolleté, and scalp.
Increased production of natural fibres within the skin means the treatment works very well at treating scars such as post acne scarring, stretch marks as well as fine lines and wrinkles, and smoother, firmer, more toned skin.
A series of treatments is usually recommended 4-6 weeks apart, although 1-2 sessions works well as a general skin refreshment. It is suitable for all skin types. This treatment is led by our team of highly qualified dermatology specialist nurses and physician's assistant with many years of cumulative experience in providing treatment to skin patients.
HOW IS THE PROCEDURE CARRIED OUT?
With many years of cumulative experience in providing treatment to skin patients, Microneedling is a popular way to treat a variety of skin issues. It is most often used on the face and can help reduce the appearance of wrinkles, large pores, scars, and other areas of concern. The treatment works well because it encourages fibres beneath the surface of the skin to produce more natural material which makes skin smoother, firmer, and more toned.
Generally speaking, multiple treatments spaced out 4-6 weeks apart are recommended for best results – though one or two sessions may work as an overall refresher. Both women and men with any skin type can benefit from Microneedling techniques administered by trained dermatology specialist nurses and physicians' assistants.
FREQUENTLY ASKED QUESTIONS
After the procedure, the skin will be red and flushed, similar in appearance to moderate sunburn. There will also be some skin tightness and mild sensitivity. This will diminish greatly after a few hours and usually within the next 48 hours your skin will be completely healed. After 5 days there is barely any evidence that the procedure has taken place.
Visible signs of rejuvenation are seen after just 6-8 weeks following procedure and continue for up to a year. A course of 3 to 5 sessions at 6-8 week intervals is usually recommended to achieve optimum results; however most will notice skin improvement after just 1 session
No, microneedling is minimally invasive and there is no downtime following treatment. You may experience minor redness and irritation for a few days after the procedure.
Microneedling is commonly used to treat
acne scars
age spots
fine lines and wrinkles
large pores
scars
reduced skin elasticity
uneven skin tone
Please fill in this form and one of our team will give you a call back to arrange a consultation with one of our expert dermatologists.
"*" indicates required fields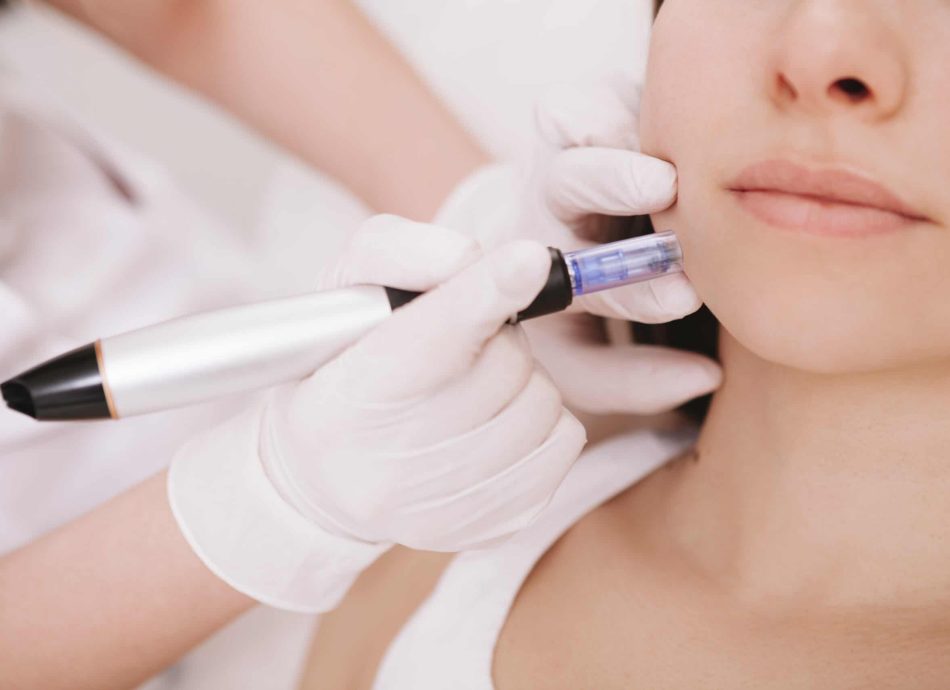 WHY HAVE MICRONEEDLING AT EVERYTHING SKIN CLINIC In Manchester?
At Everything Skin Clinic™, we have a team of highly trained Consultant dermatologists, who have completed specialist training in Dermatology and are on the specialist register of the General Medical Council. All our consultants hold substantive contracts with the best Dermatology centres in leading NHS hospitals. Therefore, you can be certain of the highest quality Microneedling in Manchester
We offer a range of treatments and can offer one, or a combination of treatments to achieve the best results. Unlike many other clinics, we can offer diagnosis and treatment all under one roof by expert consultant dermatologist, so you know you'll be in safe hands.
Latest INSIGHTS AND ADVICE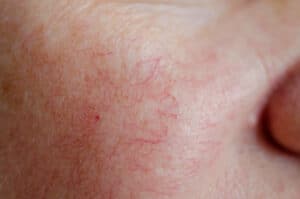 Spider Vein Treatment at Everything Skin Clinic Are you tired of constantly having to cover up your spider veins, or thread veins on the face with heavy make-up, or those on the legs with thick tights or trousers? Spider veins are the nickname that is
Read More