FUNGAL NAIL TREATMENTS Include:
fungal nail treatment manchester
Consultant dermatologists are experts in the treatment of nails. Having normal nails is something most of us take for granted. When nails are abnormal, they can have an impact on the quality of life both from a mechanical point of view and a cosmetic point of view.
Nails can be involved in many skin diseases such as psoriasis, lichen planus or eczema and can be a reflection of internal health. Fungal nail infections are also common and can be treated appropriately by using correct antifungal treatments.
Other causes of nail abnormalities include congenital conditions (ones you have inherited from your parents), although these are generally rare; and other acquired conditions like lichen planus, alopecia areata and fungal nail infections.
How Are Fungal Nails Treated?
Nail diseases can be treated in different ways, depending on the cause of the disease. This may be with antibiotics or antifungal agents, therapy aimed at treating eczema or psoriasis, surgery or with lasers. Your condition will be assessed and the most appropriate treatment option discussed with you.
Frequently Asked Questions
There are five common abnormalities, but you can also suffer ridging, washboard nails, thickening, scarring and loss of nails, all with a variety of causes.
Brittleness: increases with age and can be associated with iron deficiency in some people.
Roughness: common and usually of little significance.
Pits: classical feature of psoriasis, but also found in eczema and in alopecia areata.
Onycholysis: Lifting of the nail from the underlying nail bed, which can be found in psoriasis, fungal infections, overactive thyroid, lesions under the nail, associated with some medications, but sometimes without cause.
Discoloration: white marks are common and normal. However, coloured nails can often suggest other issues:
white nails can be found in liver disease
pale nails in anaemia
yellow nails in fungal infections
green-blue ones in pseudomonas infection
black-brown with bruising, moles or melanoma.
Please fill in this form and one of our team will give you a call back to arrange a consultation with one of our expert dermatologists.
"*" indicates required fields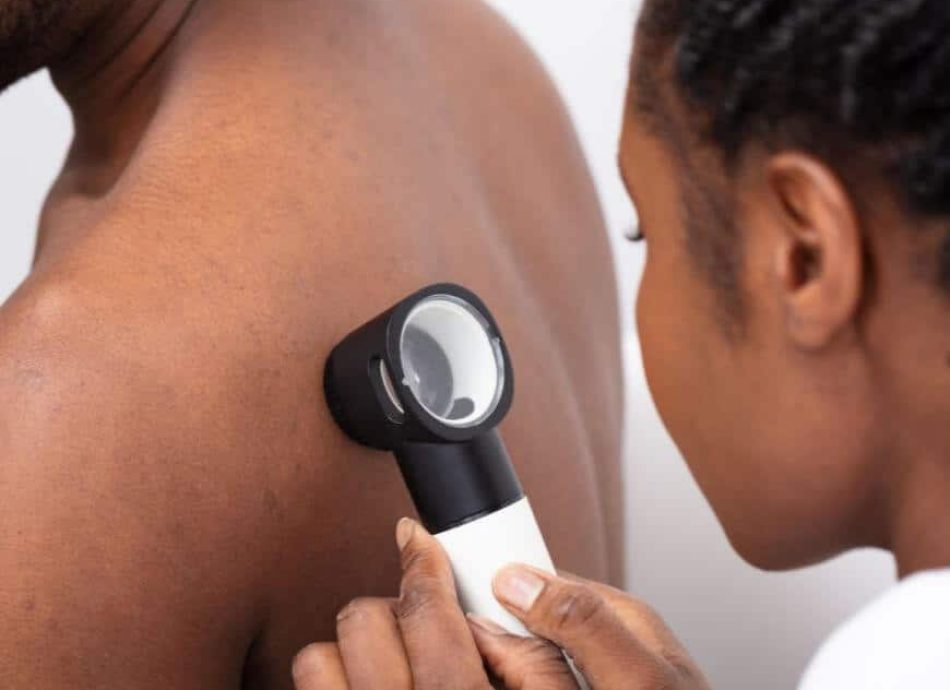 WHY choose fungal nail treatment from EVERYTHING SKIN CLINIC in MANCHESTER?

At Everything Skin Clinic™, we have a team of highly trained Consultant dermatologists, who have completed specialist training in Dermatology and are on the specialist register of the General Medical Council. All our consultants hold substantive contracts with the best Dermatology centres in leading NHS hospitals. Therefore, you can be certain of the highest quality private care.
We offer a range of treatments and can offer one, or a combination of treatments to achieve the best results. Unlike many other clinics, we can offer diagnosis and treatment all under one roof by expert consultant dermatologist, so you know you'll be in safe hands.
Latest INSIGHTS AND ADVICE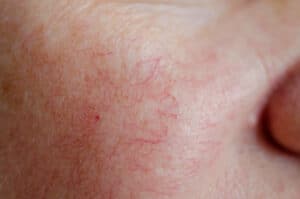 Spider Vein Treatment at Everything Skin Clinic Are you tired of constantly having to cover up your spider veins, or thread veins on the face with heavy make-up, or those on the legs with thick tights or trousers? Spider veins are the nickname that is
Read More