Basal Cell Carcinoma Treatments Include:
BASAL CELL CARCINOMA TREATMENT IN CHEADLE, MANCHESTER
Basal Cell Carcinoma (BCC) or 'rodent ulcer' is a non-melanoma skin cancer that starts in the cells lining the bottom of the epidermis (upper skin layer). It's the most common type of skin cancer, with more than 75% of skin cancers diagnosed as Basal Cell Carcinoma.
This type of cancer usually presents itself in patients with fair skin, light eyes and hair colour and those with a history of childhood burn. There are many more groups of patients who are prone to this condition. This includes patients with Gorlin syndrome or those with a suppressed immune system.
As with many skin cancers, the most common cause is overexposure to ultraviolet (UV) light from the sun, or from sun beds and sun lamps. Other risk factors include
Previous non-melanoma skin cancer
A family history of skin cancer
Pale skin that burns easily
Having blonde or red hair
A large number of moles or freckles
Medications that suppress the immune system
Co-existing medical conditions that suppress the immune system.
Exposure to certain chemicals, such as arsenic
WHAT ARE THE SYMPTOMS OF BASAL CELL CARCINOMA?
Basal Cell Carcinoma usually grows quite slowly and often isn't visible for many years. Whilst it's possible to get Basal Cell Carcinoma at a young age, the risk increases with age due to the cumulative sun exposure over the years. Basal Cell Carcinoma is most commonly found on the face, however; they can appear on any part of the body.
Basal cell carcinomas can appear anywhere on the body, but most commonly found on areas of the body which are more frequently exposed to sunlight, including the face, head, neck and ears. There are several variants of basal cell carcinoma and in all cases, the lump may slowly get bigger, become crusty, bleed or develop into a painless ulcer:
Superficial basal cell carcinomas appear as a red, scaly plaque and might resemble psoriasis or eczema
Nodular basal cell carcinomas appear as a slightly shiny, pink or pearly-white translucent nodule which may ulcerate centrally and have blood vessels visible on their surface.
Infiltrative (or morphoeic) basal cell carcinomas are less well-defined plaques and can be difficult to identify.
CAN BASAL CELL CARCINOMA SPREAD TO OTHER ORGANS?
When you hear the 'Cancer' word, it's completely natural to feel worried, but please keep in mind that when caught early, Basal Cell Carcinoma can be rather straightforward to treat. This type of cancer is unlikely to spread from your skin to other parts of your body. However, it can move into bones nearby especially if neglected for many years. It is really important that if you suspect you have Basal Cell Carcinoma that you get it checked by a doctor.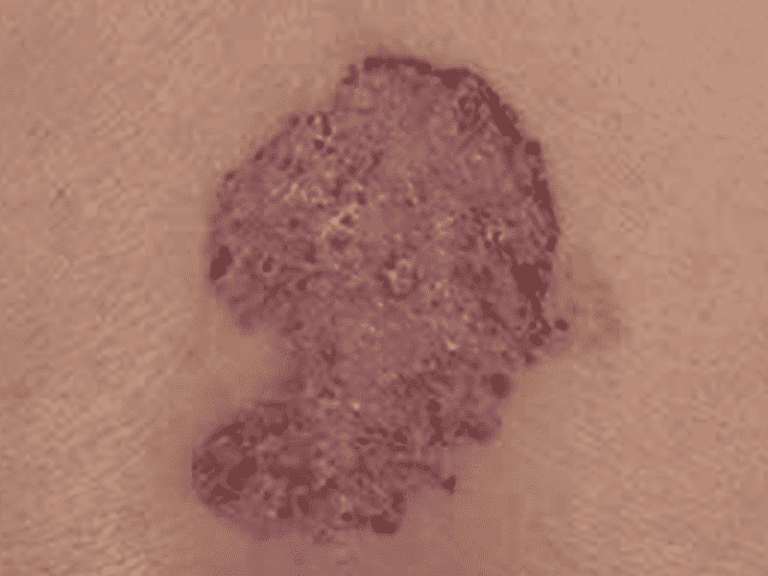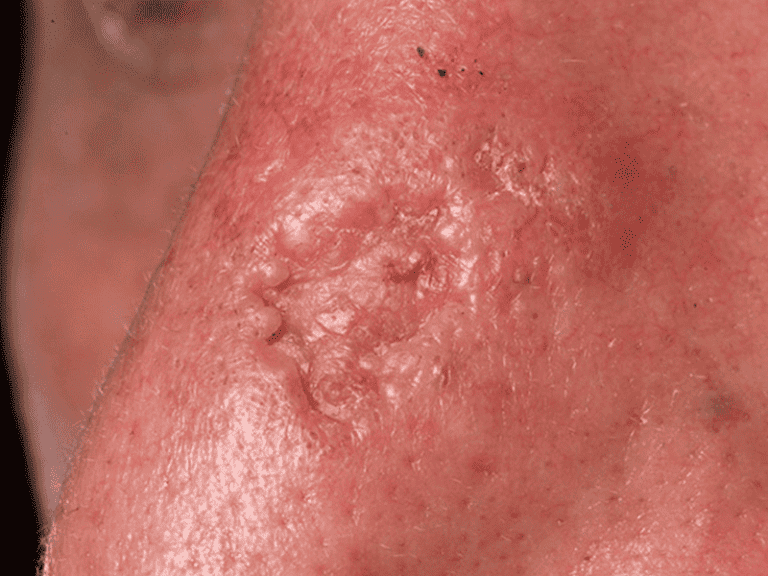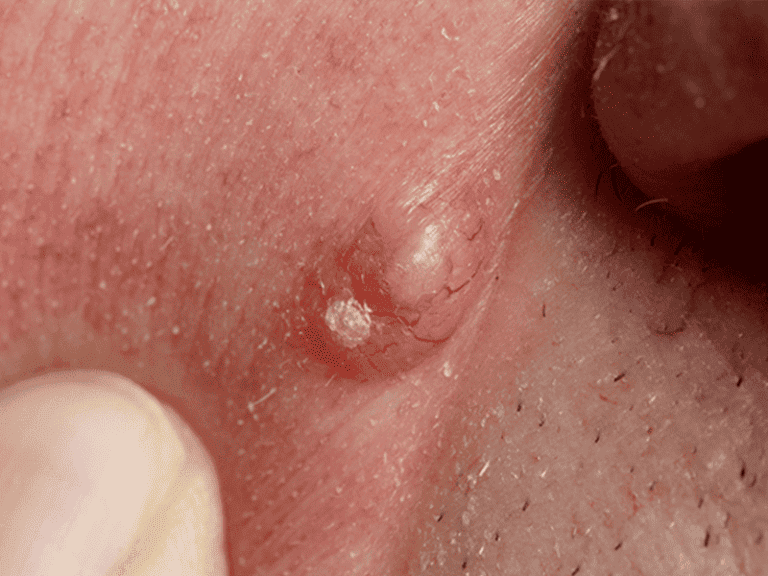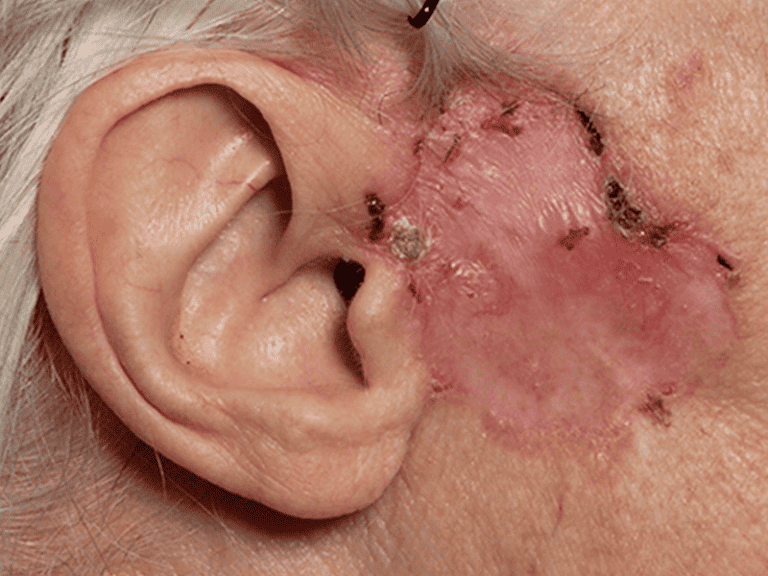 HOW CAN BASAL CELL CARCINOMA BE PREVENTED?
You can lower your chances of developing basal cell carcinoma by reducing your exposure to UV light, both in the form of sunlight and sunbeds. When out in the sun, it is important to protect the skin from sunburn by using a high factor sun cream, avoiding the sun during the hottest part of the day and covering the skin when exposed to sunlight. The earlier basal cell carcinoma is diagnosed and treated, the less likely you are to be left with scarring so checking your skin regularly for signs of skin cancer is really important. If you notice anything on your skin you are worried about, see a consultant dermatologist who will assess your lesion and can carry out treatment if required.
basal cell carcinoma treatment uk
Superficial basal cell carcinomas can be treated readily with freezing spray, creams or photodynamic therapy. Nodular and infiltrative BCCs are treated by either surgical excision or radiotherapy. Our consultants offer diagnosis and treatment to patients with basal cell carcinoma. Remember that the earlier your basal cell carcinoma is diagnosed and treated, the less the cosmetic disfigurement and the less chance of recurrence or spread.
FREQUENTLY ASKED QUESTIONS
Please fill in this form and one of our team will give you a call back to arrange a consultation with one of our expert dermatologists.
"*" indicates required fields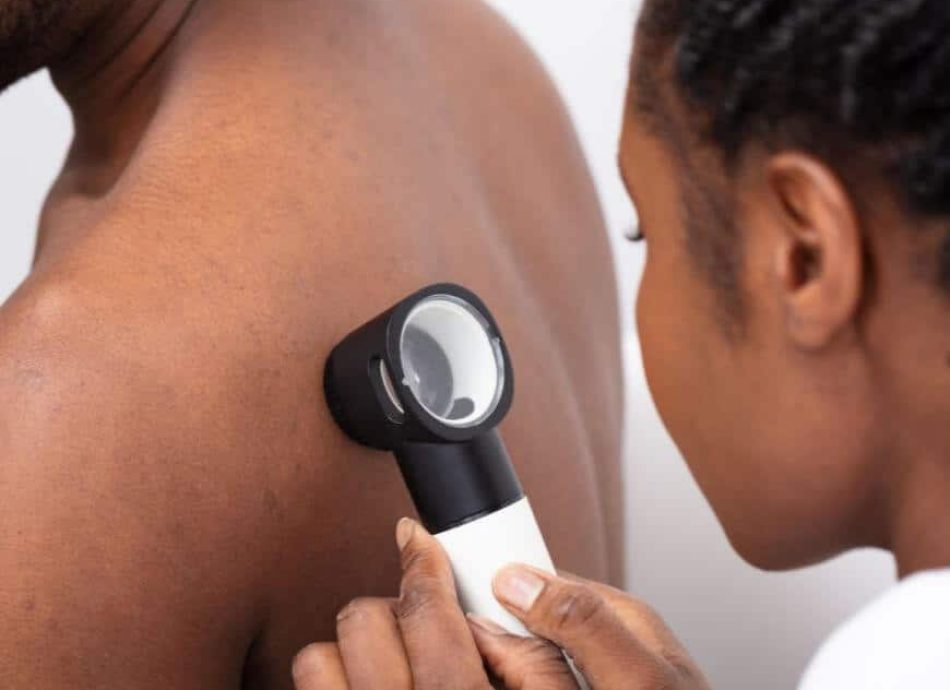 WHY CHOOSE basal cell carcinoma treatment IN THE uk FROM EVERYTHING SKIN CLINIC?
At Everything Skin Clinic™, we have a team of highly trained Consultant dermatologists, who have completed specialist training in Dermatology and are on the specialist register of the General Medical Council. All our consultants hold substantive contracts with the best Dermatology centres in leading NHS hospitals. Therefore, you can be certain of the highest quality private care.
We offer a range of treatments and can offer one, or a combination of treatments to achieve the best results. Unlike many other clinics, we can offer diagnosis and treatment all under one roof by expert consultant dermatologist, so you know you'll be in safe hands.
skin cancer INSIGHTS AND ADVICE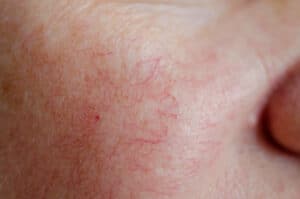 Spider Vein Treatment at Everything Skin Clinic Are you tired of constantly having to cover up your spider veins, or thread veins on the face with heavy make-up, or those on the legs with thick tights or trousers? Spider veins are the nickname that is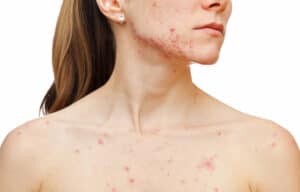 Why am I getting spots during isolation? Due to the Covid-19 pandemic, we have all experienced lockdown this year. We're wearing less make-up, getting more rest, we're even getting an hour of fresh air and exercise every day and if there's one thing we all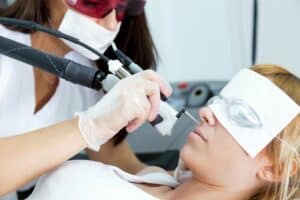 Benefits of Laser Hair Removal for the face Despite it being a common complaint, many women suffering with unwanted facial hair are still unsure of what they can do. Waxing and electrolysis can be painful, with results not always as precise or long lasting as