Actinic Keratoses Treatments Include:
ACTINIC KERATOSIS Advice & Treatments in Manchester
Actinic Keratosis is sometimes referred to as solar keratosis. The rough, scaly patches of skin usually develop as a result of years of exposure from the sun. The most common areas where actinic keratosis develops are usually the areas of skin that receives the most sun exposure:
Face
Ears
Scalp
Shoulders
Neck
Back of the hands
Forearms
An actinic keratosis usually develops over a long period of time. They don't generally cause any signs or symptoms other than a patch or small spot on the skin. The patch or small spot then increases in size over the years.
They more commonly appear in people over the age of 40, however, they can affect people below that age also.
WHAT DOES ACTINIC KERATOSES LOOK LIKE?
Actinic keratoses are ill-defined rough patches, ranging in colour from pink to brown and measuring from 0.5 to 3cm in width (see figure). Some can resemble crusty outgrowths when they are particularly thick and raised.
If an AK starts to bleed or rapidly change in appearance or size this may indicate that it is progressing toward squamous cell carcinoma and medical advice must be sought immediately.
HOW DO I KNOW IF I'VE GOT ACTINIC KERATOSIS?
The appearance of actinic keratosis includes:
Rough, dry or scaly patch skin
Slightly raised patch or bump on top layer of skin
A hard wart-like surface
Colour can vary as pink, brown or red
Although rare, itching and burning can occur in the affected area
Actinic Keratosis is not always cancerous. If treated early, it's often quite straight-forward to remove the all actinic keratosis before it develops into skin cancer. Only a small percentage of lesions eventually become skin cancer if left untreated.
Some actinic keratoses can progress to squamous cell carcinoma, therefore, it's important to treat actinic keratosis appropriately. If the actinic keratosis develops into cancer, it may present some signs and symptom, these can include:
The lesion suddenly growing quickly
A change in the shape
Pain or discomfort on or around the lesion
Bleeding
actinic keratoses images: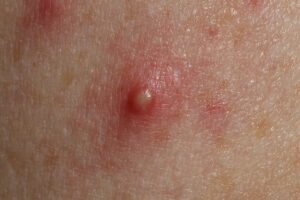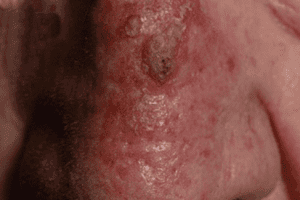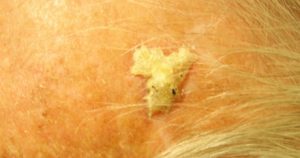 actinic keratosis removal Options
There are many treatments available for actinic keratosis, however the type of treatment offered to each patient will depend upon the extent of actinic keratosis and the thickness. The treatment plan will also need to suit your lifestyle. A variety of treatments are available and include:
Creams and ointments (5-fluorouracil, imiquimod or diclofenac sodium): these can be used when there are a large number of actinic keratoses, for example on the scalp.
Photodynamic therapy: employs the use of a special cream, which is applied to affected areas and is activated by light of a specific wavelength.
Cryotherapy: involves freezing an affected site with liquid nitrogen.
Curettage or excision: this is performed under local anaesthetic and normally reserved for thicker patches and suspected skin cancers.
Though these options are highly effective, due to prior sun-damage it is likely that more actinic keratoses will develop in the surrounding skin, requiring future treatment.
Our Dermatologists at the Harley Street Dermatology Clinic can offer effective treatment for all types of sun damage including actinic keratoses.
Frequently Asked Questions
Please fill in this form and one of our team will give you a call back to arrange a consultation with one of our expert dermatologists.
"*" indicates required fields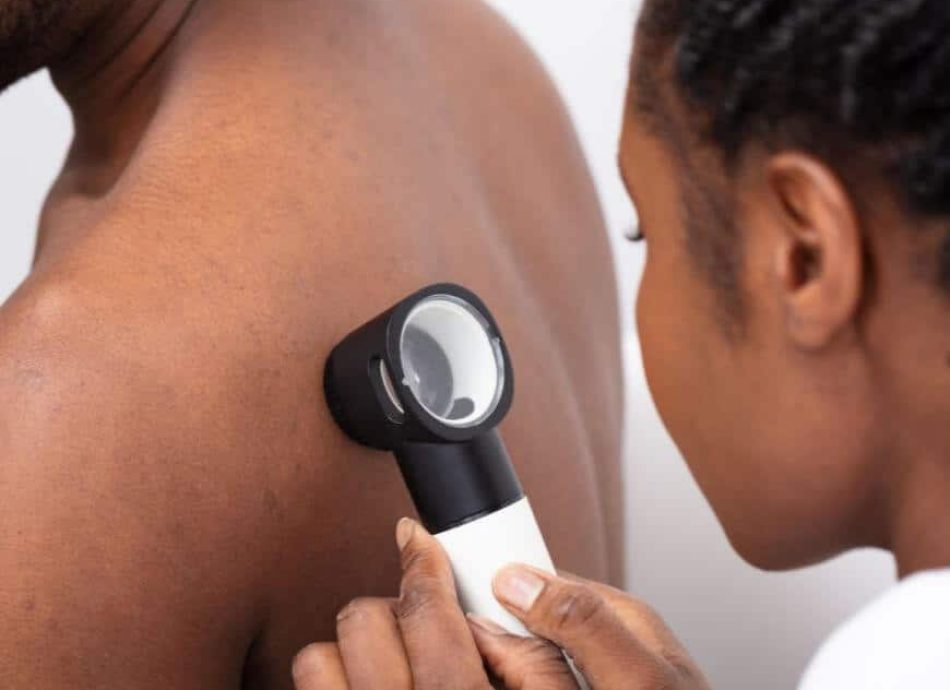 Why Treat Your Actinic Keratoses at EVERYTHING SKIN CLINIC?
At Everything Skin Clinic™, we have a team of highly trained Consultant dermatologists, who have completed specialist training in Dermatology and are on the specialist register of the General Medical Council. All our consultants hold substantive contracts with the best Dermatology centres in leading NHS hospitals. Therefore, you can be certain of the highest quality actinic keratosis removal in Manchester.
We offer a range of treatments and can offer one, or a combination of treatments to achieve the best results. Unlike many other clinics, we can offer diagnosis and treatment all under one roof by expert consultant dermatologist, so you know you'll be in safe hands.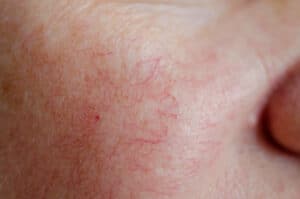 Spider Vein Treatment at Everything Skin Clinic Are you tired of constantly having to cover up your spider veins, or thread veins on the face with heavy make-up, or those on the legs with thick tights or trousers? Spider veins are the nickname that is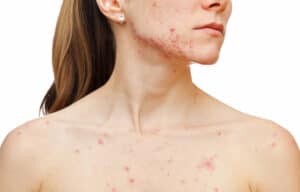 Why am I getting spots during isolation? Due to the Covid-19 pandemic, we have all experienced lockdown this year. We're wearing less make-up, getting more rest, we're even getting an hour of fresh air and exercise every day and if there's one thing we all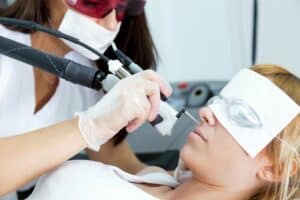 Benefits of Laser Hair Removal for the face Despite it being a common complaint, many women suffering with unwanted facial hair are still unsure of what they can do. Waxing and electrolysis can be painful, with results not always as precise or long lasting as