Everything you need to know About thread vein REMOVAL MANCHESTER
Facial thread veins, also known as spider veins, are small red or blue broken veins and blood vessels which lie just under the surface of the skin and appear as fine red lines. They come in a variety of shapes and sizes and can appear anywhere on the body but often in the face. They are extremely common in fair skin and although not dangerous, can be cosmetically distressing.
Facial thread veins can be features of rosacea or more commonly appear after chronic sun exposure. They can also be brought on by injury to the skin, weight gain and hormonal changes including pregnancy, puberty and menopause. These facial thread veins are very rarely a cause for concern, however if associated with rosacea, they can be itchy and make the skin feel sensitive.
Facial Thread vein removal IN Manchester
Fortunately, there are excellent treatments for facial thread veins which include:
KTP laser
Pulsed dye laser – both bruising and non bruising modes
Lasers work by producing powerful light. If the wavelength of the system is matched to a target colour (such as the red cells in blood), the energy of the laser is absorbed specifically by that target and minimally by the surrounding tissues. The laser delivers a series of focused energy pulses generating heat for very short periods of time; this closes down the thread veins, without perforating them. The collapsed veins are gradually dissolved and removed by the body's immune system over several weeks following the treatment.
The laser is fired in short bursts at the thread veins. This feels like a hot pin-prick on the skin. During treatment the skin is cooled, which reduces this stinging sensation and a cooling gel is applied afterwards. The area treated may feel hot for 15 minutes or so after treatment and most patients will experience skin redness over the treated area which will fade over the next hour or so. Larger vessels treated with lasers will be immediately less visible than before the treatment. Fine facial veins can simply disappear at the time of treatment. There may be some redness and swelling or light crusting, this usually subsides within a few days. The number of treatments needed, will depend on the site and the extent of the affected area. Small veins on the face normally disperse just after 1-2 laser treatments at 6 week intervals.
Please fill in this form and one of our team will give you a call back to arrange a consultation with one of our expert dermatologists.
"*" indicates required fields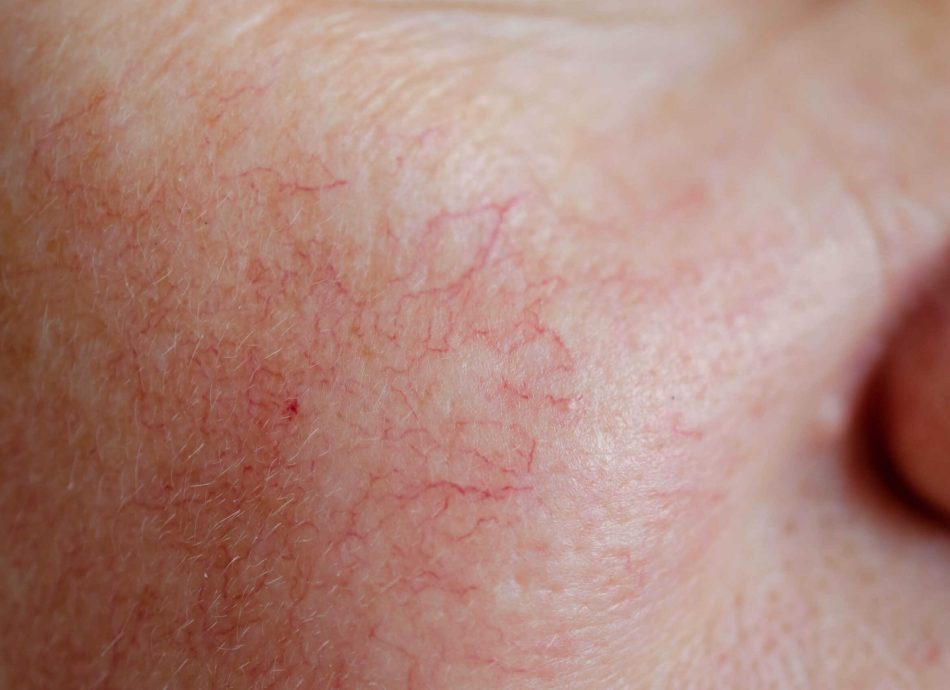 WHY CHOOSE EVERYTHING SKIN CLINIC For Thread Vein Removal In Manchester?
At Everything Skin Clinic™, we have a team of highly trained Consultant dermatologists, who have completed specialist training in Dermatology and are on the specialist register of the General Medical Council. All our consultants hold substantive contracts with the best Dermatology centres in leading NHS hospitals. Therefore, you can be certain of the highest quality private care.
We offer a range of treatments and can offer one, or a combination of treatments to achieve the best results. Unlike many other clinics, we can offer diagnosis and treatment all under one roof by expert consultant dermatologist, so you know you'll be in safe hands.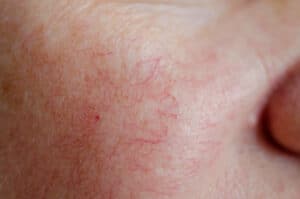 Spider Vein Treatment at Everything Skin Clinic Are you tired of constantly having to cover up your spider veins, or thread veins on the face with heavy make-up, or those on the legs with thick tights or trousers? Spider veins are the nickname that is
Read More