Conditions We Treat With HydraFacial:
HydraFacial Treatment in Cheadle, Manchester
HydraFacial is the ultimate skin care treatment that combines cleansing, exfoliation, extraction, hydration, and antioxidant protection all in one. It is suitable for all skin types and concerns, and it delivers immediate results. Its unique Vortex-Fusion system cleanses, exfoliates and extracts to remove impurities and dead skin cells while simultaneously delivering active botanical ingredients to the skin. This potent cocktail of vitamins and antioxidants helps to brighten and protect the skin, revealing a radiant and refreshed complexion. Thanks to its unique customisation options, HydraFacial can be tailored to meet the specific needs of any individual. Whether you are looking for an introductory facial or a more advanced treatment, HydraFacial has you covered.
WHAT IS A HYDRaFACIAL TREATMENT?
HydraFacial is an award-winning treatment that everyone can enjoy, and it is the perfect way to achieve glowing, healthy skin. HydraFacial is a patented technology which provides a six-step treatment process – Detox, Cleanse and Exfoliation, Brightening, Extraction, Hydration and finally Rejuvenation. HydraFacial uses a unique Vortex-Fusion delivery system to exfoliate, extract and hydrate skin, and the spiral design delivers painless extractions.
The spiral design of the HydroPeel® Tips, used in conjunction with the HydraFacial proprietary vacuum technology and serums, creates a vortex effect to easily dislodge and remove impurities while simultaneously delivering hydrating skin solutions. HydraFacial is safe for all skin types and requires no downtime.
The HydraFacial, is similar to microdermabrasion because it exfoliates the skin. But while microdermabrasion uses aluminum oxide crystals to achieve these results, the HydraFacial is a multi-step process that uses chemical exfoliants paired with deep hydration. The HydraFacial bears some similarities to a regular facial, but it tends to offer more dramatic results. A more youthful appearance with improved tone, texture, and clarity.
HOW DOES HYDRAFACIAL WORK?
The HydraFacial treatment is a relaxing and rejuvenating experience. It starts with a cleansing of the skin to remove dead skin cells and excess sebum. This is followed by a mix of salicylic and glycolic acid, which is applied to the skin to break up dirt and oil and improve the appearance of the skin. The HydraFacial tip is then used to blast fluid onto your face, which pushes trapped dirt out of your pores. The results are immediately noticeable, and your skin will feel softer and smoother. This refreshing facial can be done in just 30 minutes and provides immediate results with no downtime necessary. The HydraFacial treatment is suitable for all skin types and can help to improve the appearance of fine lines, wrinkles, congestion, uneven skin texture and tone.
Please fill in this form and one of our team will give you a call back to arrange a consultation with one of our expert dermatologists.
"*" indicates required fields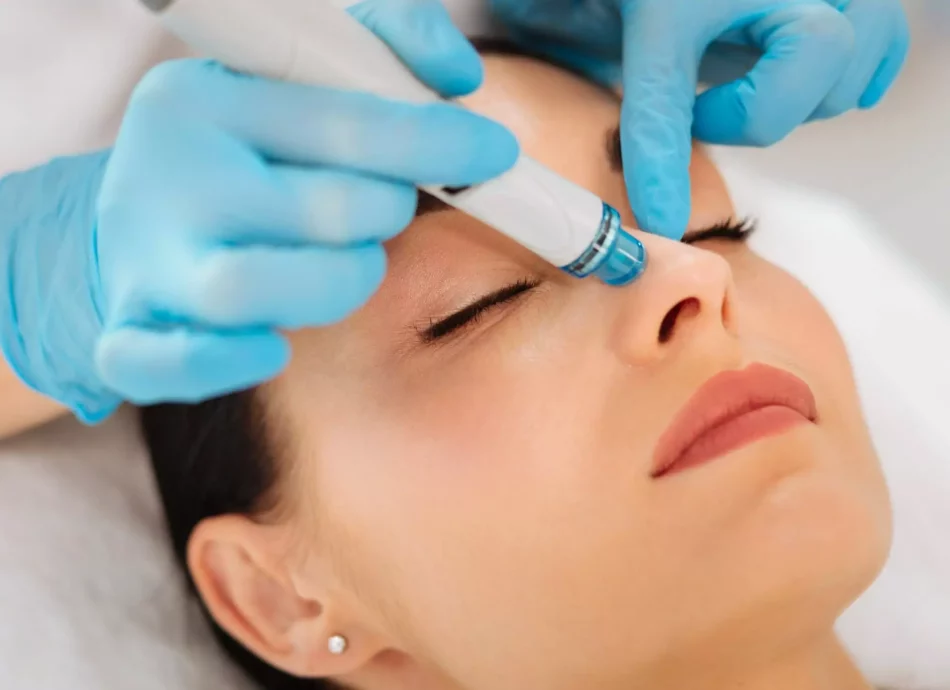 We want to help you achieve the optimum results from your treatment, that's why we perform a comprehensive consultation before all treatments. And, with a transparent pricing policy, you won't have to worry about hidden costs or unexpected fees. Book a consultation today and get started on your journey towards better skin health and confidence.
All consultations are subject to a deposit payment that is redeemable against treatment cost. Ts & Cs apply.
A deposit is required to secure your booking, as per our Cancellation Policy.
WHY GET A HYDRAFACIAL AT EVERYTHING SKIN CLINIC IN MANCHESTER?
When having non-surgical cosmetic procedures, it is vital that the person conducting the treatment is both qualified and experienced, as well as the facilities you are having the treatment in are clean and safe. By choosing Everything Skin Clinic to a hydrafacial in Manchester, you can be sure of this.
Everything Skin Clinic has recently been inspected by the Care Quality Commission (CQC). The CQC is an independent regulator of all health and social care services in England. It monitors, inspects and regulates services to ensure that they meet fundamental standards of quality and safety. We are delighted that we received good ratings across the board, with some outstanding elements, meaning if you choose to have your HydraFacial treatment with us, you are in safe hands.
latest INSIGHTS AND ADVICE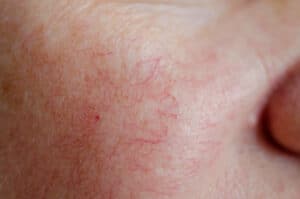 Spider Vein Treatment at Everything Skin Clinic Are you tired of constantly having to cover up your spider veins, or thread veins on the face with heavy make-up, or those on the legs with thick tights or trousers? Spider veins are the nickname that is
Read More