Genital Skin Condition Treatments Include:
Genital Skin Condition Treatments In Cheadle, Manchester
At Everything Skin Clinic, we understand that genital skin conditions can be embarrassing and uncomfortable. Our trusted expert consultants are highly trained to provide accurate diagnosis and quality care when it comes to treating these common yet complex skin conditions. We specialise in providing effective treatment plans catered specifically for each individual patient, alleviating any symptoms such as redness, soreness or ulceration. With our expertise, you will be sure of getting the best assessment and proper management of your problem. Don't allow genital skin conditions to affect your physical health or relationships; let our experts help you get back to feeling better soon.
WHAT ARE THE TYPES OF GENITAL SKIN CONDITIONS?
There are a number of different male genital skin conditions that can affect men of all ages. These conditions may be caused by a range of factors, including poor hygiene, underlying health conditions, and certain environmental or hormonal factors. Male genital skin conditions commonly seen at the Stratum Clinics include:
Warts/molluscum/herpes
Balanitis
Zoon's disease
Angiokeratomas
Dermatitis
Psoriasis
Lichen Sclerosus
Lichen Planus
Cysts
Behçet's Disease
Cancer
Female genital skin conditions are relatively common and can have a variety of causes. In general, these conditions can be caused by infections, allergic reactions, or hormonal changes. While many of these conditions tend to be benign and temporary, they can cause discomfort or pain if left untreated. Female genital skin conditions commonly seen at the Stratum Clinics include:
Thrush
Warts/molluscum/herpes
Vulvitis
Hidradenitis
Vulvodynia (pain)
Erosive lichen planus
Lichen Sclerosus
Vulvo-gingival disease
Behçet's Disease
Dermatitis/psoriasis
Cancer
HOW CAN GENITAL SKIN CONDITIONS BE TREATED?
Take good basic care of your genital skin. We recommend the use of simple creams to wash with in place of soap, as soap residue can irritate the area. Examples include aqueous cream or Dermol 500. Regular emollients in the form of oil or water-based moisturisers help protect the area and act as a barrier to prevent further irritation. Examples of oil-based emollients include Vaseline, Epaderm and Hydromol. Examples of water-based creams include Doublebase, Cetraben and Diprobase.
For some patients, a combination of anti-inflammatory creams or ointments might be of use. These can range in strength from mild, to very potent. Often topical antibiotics or antifungal medication will be used in addition to control inflammation and secondary infection.
While some conditions found on genital skin are also seen on other areas of the body, not all mainstream treatments can be applied to genital skin as it is delicate and some treatments can lead to discomfort and irritation. Specialist creams and ointments may need to be used for genital skin so it is important to speak to an expert for the correct diagnosis and most appropriate treatment.
FREQUENTLY ASKED QUESTIONS
Your consultant dermatologist will examine the affected skin to reach a diagnosis. Further tests may be required to confirm a diagnosis and these may include swab tests, blood tests or a skin biopsy.
Common skin conditions such as eczema, psoriasis and skin cancer can also affect the genital area. Treatments for these conditions may be different to treatments for other areas of the body so it is important to see a dermatologist and get the most appropriate treatment for your condition.
Of course. If you require an appointment for a genital skin condition and would prefer to see a consultant of the same gender as you, just let us know when you book your appointment and this can be arranged.
Please fill in this form and one of our team will give you a call back to arrange a consultation with one of our expert dermatologists.
"*" indicates required fields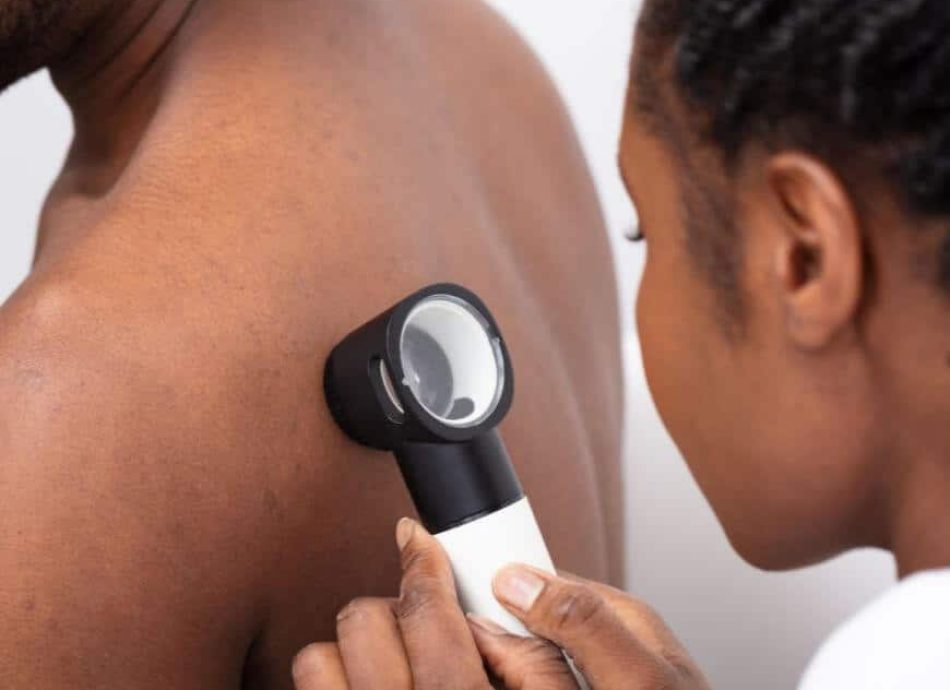 WHY TREAT YOUR GENITAL SKIN CONDITIONS AT EVERYTHING SKIN CLINIC?
At Everything Skin Clinic™, we have a team of highly trained Consultant dermatologists, who have completed specialist training in Dermatology and are on the specialist register of the General Medical Council. All our consultants hold substantive contracts with the best Dermatology centres in leading NHS hospitals. Therefore, you can be certain of the highest quality private care.
We offer a range of treatments and can offer one, or a combination of treatments to achieve the best results. Unlike many other clinics, we can offer diagnosis and treatment all under one roof by expert consultant dermatologist, so you know you'll be in safe hands.
latest INSIGHTS AND ADVICE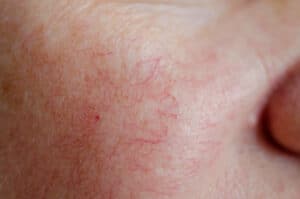 Spider Vein Treatment at Everything Skin Clinic Are you tired of constantly having to cover up your spider veins, or thread veins on the face with heavy make-up, or those on the legs with thick tights or trousers? Spider veins are the nickname that is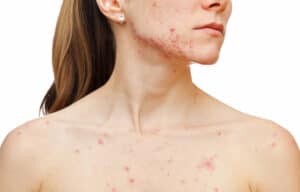 Why am I getting spots during isolation? Due to the Covid-19 pandemic, we have all experienced lockdown this year. We're wearing less make-up, getting more rest, we're even getting an hour of fresh air and exercise every day and if there's one thing we all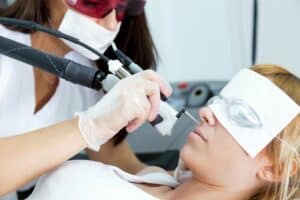 Benefits of Laser Hair Removal for the face Despite it being a common complaint, many women suffering with unwanted facial hair are still unsure of what they can do. Waxing and electrolysis can be painful, with results not always as precise or long lasting as