Paediatric Treatments Include:
paediatric dermatologist manchester
Here at Everything Skin Clinic, we understand the profound effect that a skin condition can have on children and their families. Our experienced paediatric dermatologists have expert knowledge when it comes to diagnosing and treating skin conditions seen in young children, such as eczema, acne, rashes and skin lesions. We understand the disruption of sleepless nights which can be caused by an unhappy child, so if a skin problem is affecting your little one, we are here to help.
Our team will provide expert diagnosis and treatment tailored to your child's individual needs with the aim of providing an accurate diagnosis and swift resolution of the issue so you can quickly get back to living life with a happy and healthy family.
WHAT CAUSES SKIN CONDITIONS IN CHILDREN?
Each pediatric skin condition is different, as are its causes, symptoms and treatments.
Eczema is the most common skin condition seen in children and it can appear from a very young age. It can be caused by an irritant to the skin such as a washing powder, animal fur or fabrics so you can try avoiding products with strong fragrances or materials such as wool and nylon. If your child's eczema doesn't improve, a consultant dermatologist will be able to offer a treatment plan.
Rashes are very common in children and are a characteristic of many paediatric skin conditions. Most are harmless and will disappear without the need for any treatment so aren't usually a cause for concern, however if your child seems unwell and the rash persists, it is best to see a doctor.
Lots of skin conditions seen in children, including warts, verrucas, molluscum and chicken pox are contagious and often passed on through contact with another infected child. It is important your child's skin condition is quickly diagnosed so contact with other children in settings such as school or nursery are avoided.
WHAT ARE THE SYMPTOMS OF CHILDREN'S DERMATOLOGY CONDITIONS?
Skin conditions in children can vary from rashes to spots or sores. Many of these symptoms will make the affected skin itchy, painful or sensitive. Symptoms of children's dermatological conditions can also go beyond the skin itself and may include headaches, fatigue or aches and pains all over the body, so it is important to get your child's skin condition assessed by a consultant dermatologist so it can be diagnosed and treated as soon as possible.
HOW CAN CHILDREN'S DERMATOLOGY CONDITIONS BE TREATED?
At Everything Skin Clinic we are experienced in providing tailored treatment plans that can target your child's specific skin condition. Our range of treatments allows us to tailor a plan specifically to the age of your child and the severity of their condition. By identifying the root cause of the issue, our team of experts can recommend an appropriate course of treatment or medication to help relieve your child's discomfort and get them back to living life without skin issues.
For effective treatment of a child's dermatological condition, the team at Everything Skin Clinic offers tailored, individualized plans. Our expertise allows us to create treatments based on specific factors such as the child's age and the severity of their condition, while taking into account environmental and lifestyle variables that could potentially be a contributing factor. With the right care, our goal is to alleviate your child's discomfort, enabling them to return to an active lifestyle without any skin issues. We also provide continued follow-up sessions after treatment ends in order to ensure complete recovery and long-term results.
FREQUENTLY ASKED QUESTIONS
It can be very distressing for both the child and the parents when a child is suffering from a skin condition. To book an appointment with a consultant dermatologist, simply fill in an enquiry form and one of our team will give you a callback. You will be booked into Everything Skin Clinic to see an expert who can assess your child's condition and recommend the most appropriate treatment.
Some of the most common skin conditions seen in children include eczema, rashes, chickenpox, measles, warts, hives and acne. Reactions from allergies are also common in young children as their skin comes into contact with substances for the first time.
Please fill in this form and one of our team will give you a call back to arrange a consultation with one of our expert dermatologists.
"*" indicates required fields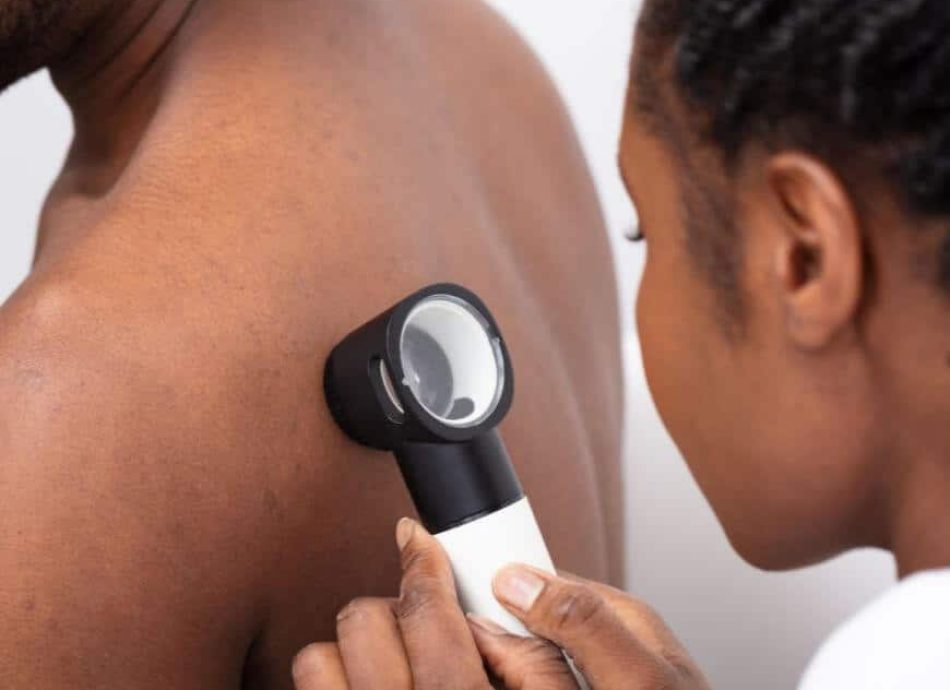 WHY TREAT YOUR CHILD'S SKIN CONDITION AT EVERYTHING SKIN CLINIC?
Everything Skin Clinic offers the best possible care for your child's skin condition by providing experienced consultants trained in pediatric dermatology. We put our patients first, offering expert diagnosis and treatment tailored to a child's unique needs to provide real and lasting results.
Our clinics work with leading dermatologists to ensure the highest standard of care and safety, while also being fully regulated by the Care Quality Commission and part of the British Association of Dermatologists, as well as being highly rated by Doctify patients. Put your trust in us to improve the health and confidence of your little one through specialist skin treatments.
latest INSIGHTS AND ADVICE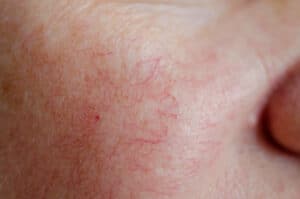 Spider Vein Treatment at Everything Skin Clinic Are you tired of constantly having to cover up your spider veins, or thread veins on the face with heavy make-up, or those on the legs with thick tights or trousers? Spider veins are the nickname that is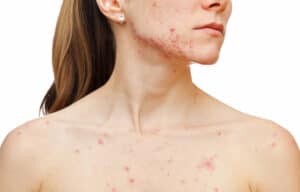 Why am I getting spots during isolation? Due to the Covid-19 pandemic, we have all experienced lockdown this year. We're wearing less make-up, getting more rest, we're even getting an hour of fresh air and exercise every day and if there's one thing we all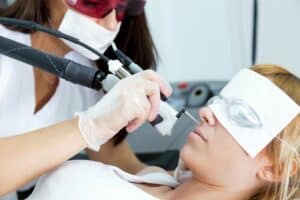 Benefits of Laser Hair Removal for the face Despite it being a common complaint, many women suffering with unwanted facial hair are still unsure of what they can do. Waxing and electrolysis can be painful, with results not always as precise or long lasting as